Qustodio needs to have Device Administrator permissions on your Android device to avoid tampering and uninstall. If the Device Administrator permissions have been disabled, please see below how to reactivate Qustodio.
The first step is to go on the device and check if the Qustodio app is still present on the device.
The Qustodio app is still present on the device
To reactivate the Qustodio Device Administrator permission:
1. Open the settings of the device.
2. Locate and open the Security page.
3. Choose the Device administrators page.
​4. Find the Qustodio setting (if the setting is missing you will need to reinstall Qustodio).
5. Reactivate the permission.


Qustodio has been uninstalled from the device

Follow these steps:
1. Open Google Play and search for Qustodio or click this link:
https://play.google.com/store/apps/details?id=com.qustodio.qustodioapp
2. Select Kids App Qustodio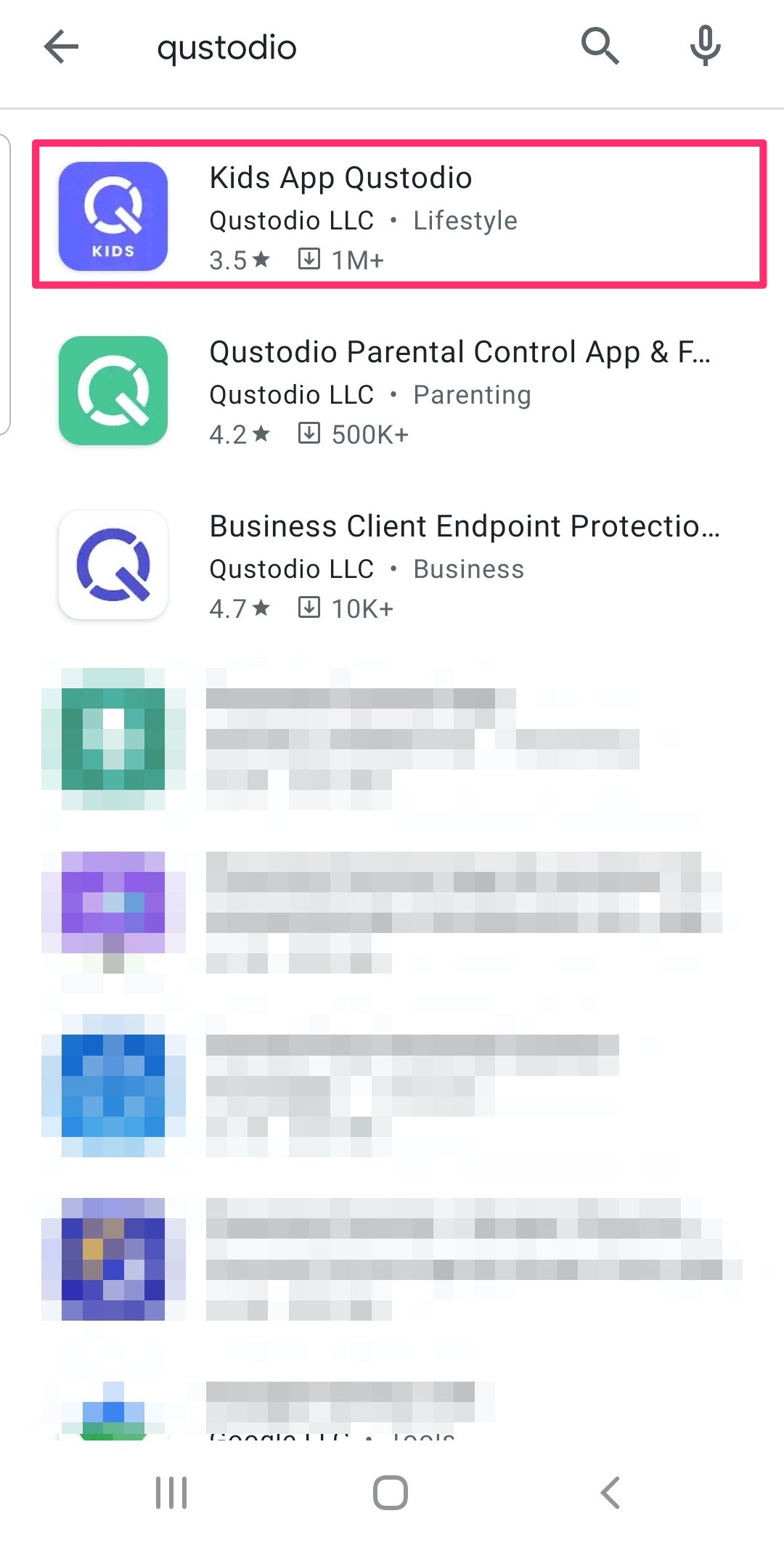 3. Tap Install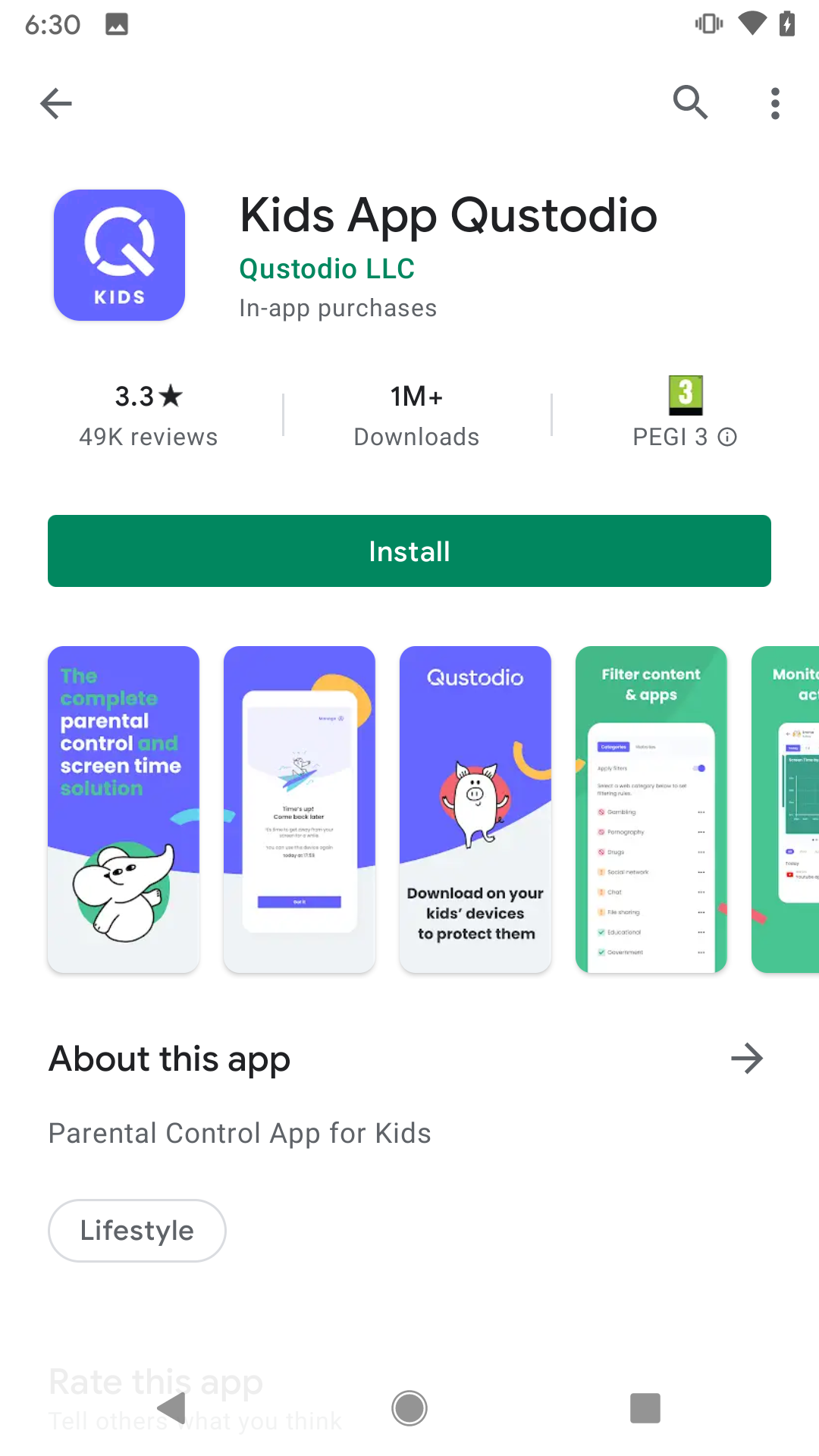 4. Once the app is downloaded, please check that the option Enable auto-update is selected on the three dots menu.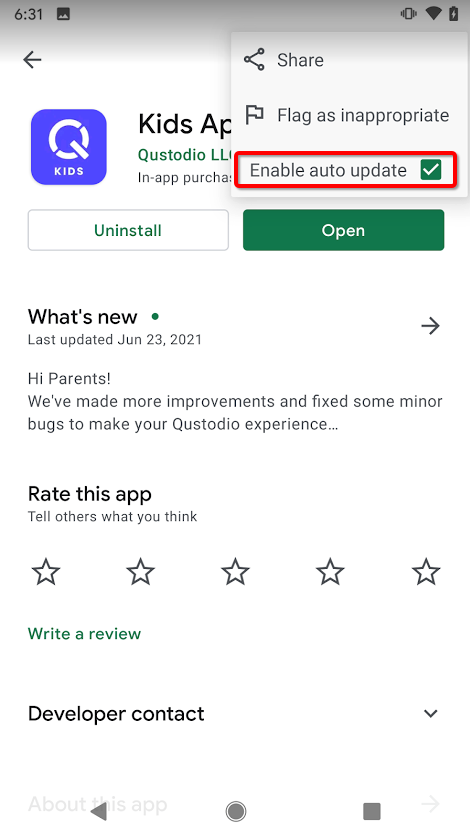 5. Tap Open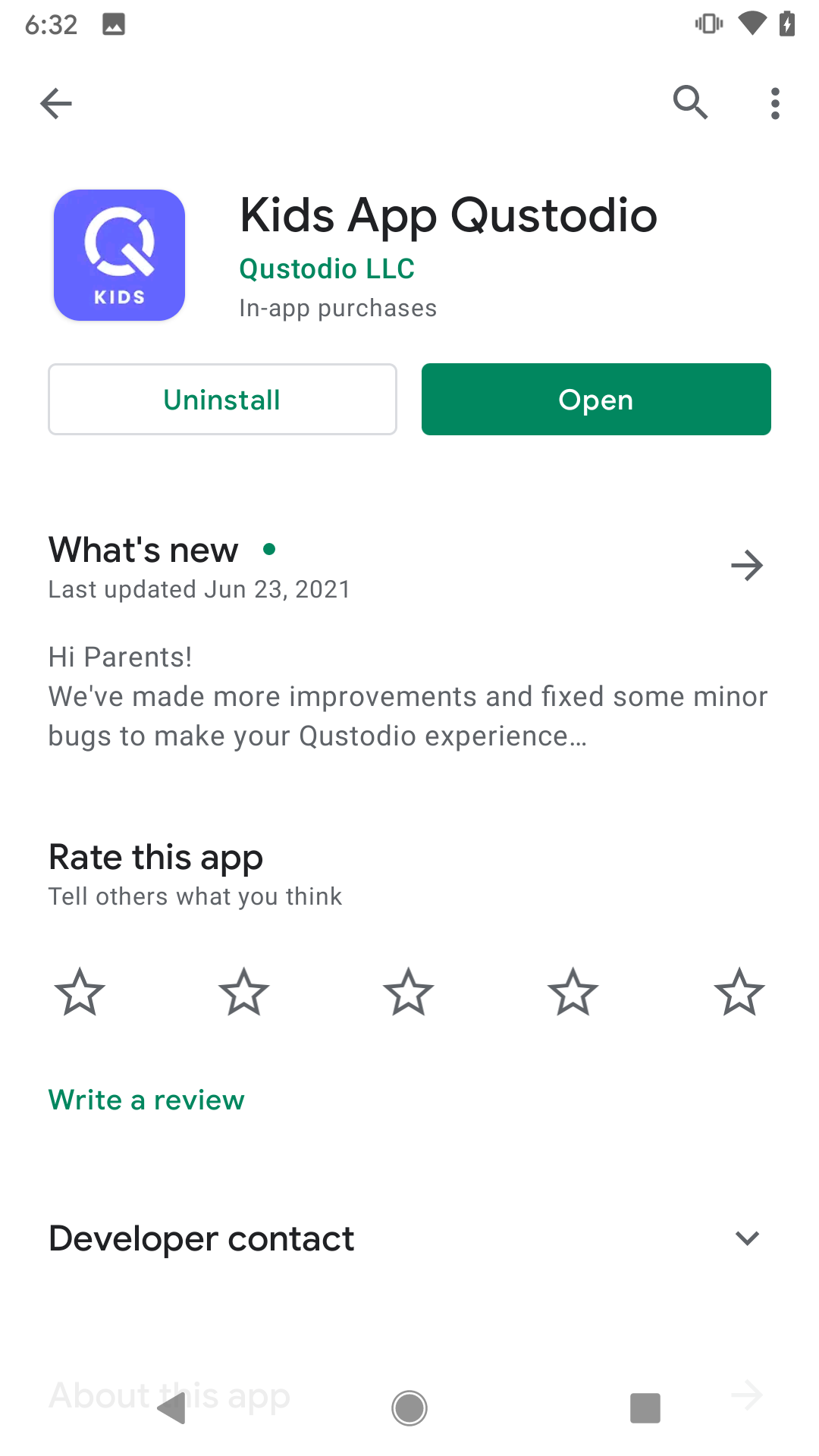 6. Tap Log in.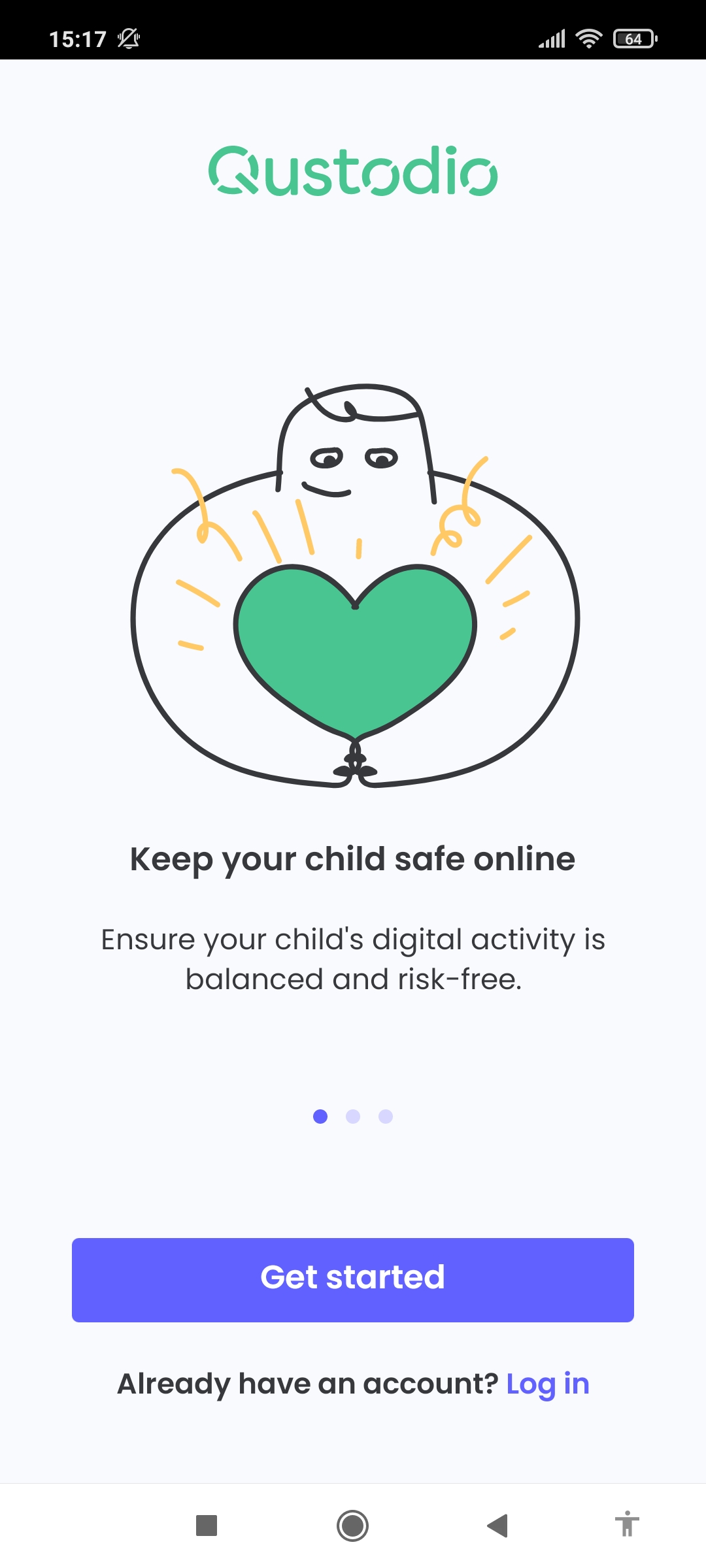 7. Enter your email address and password and tap Login.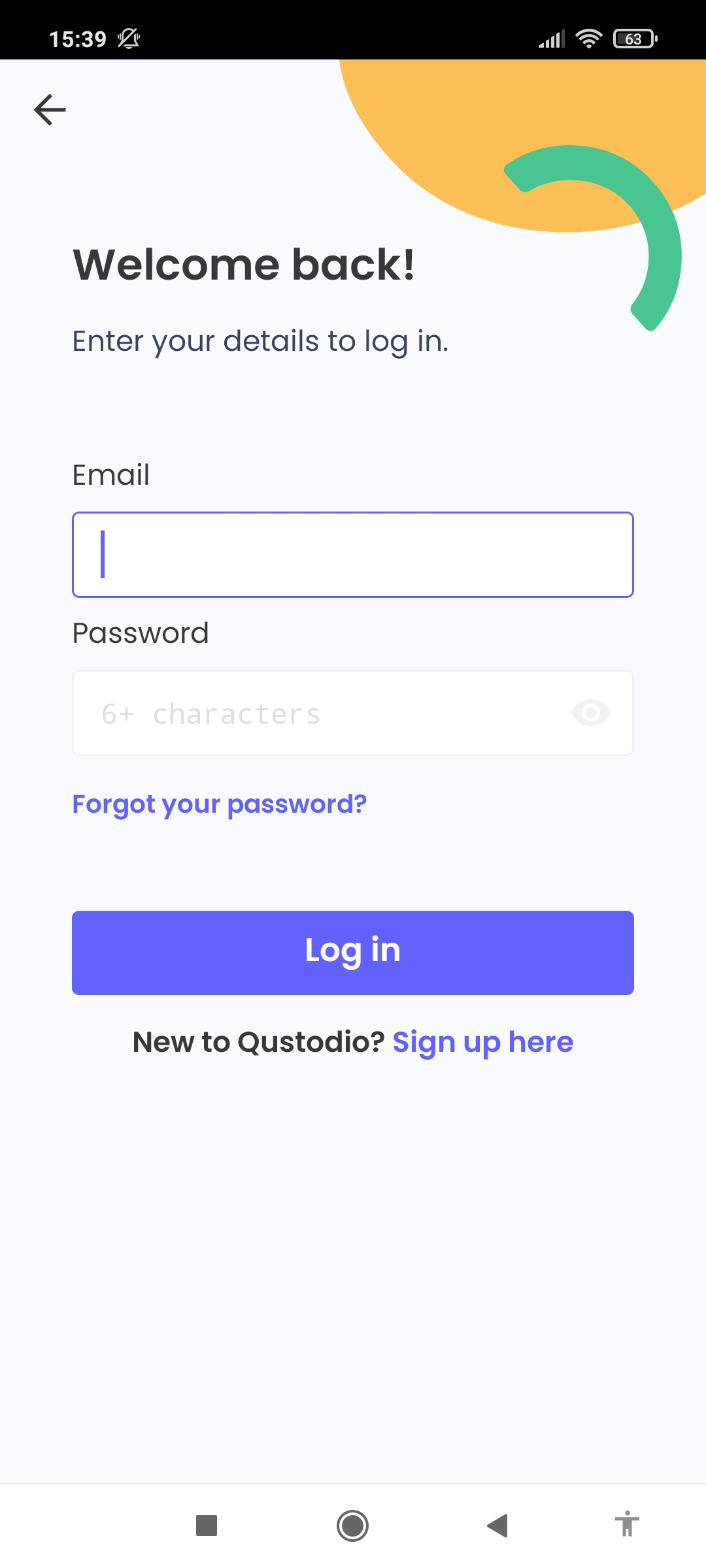 8. Tap on Protect this device.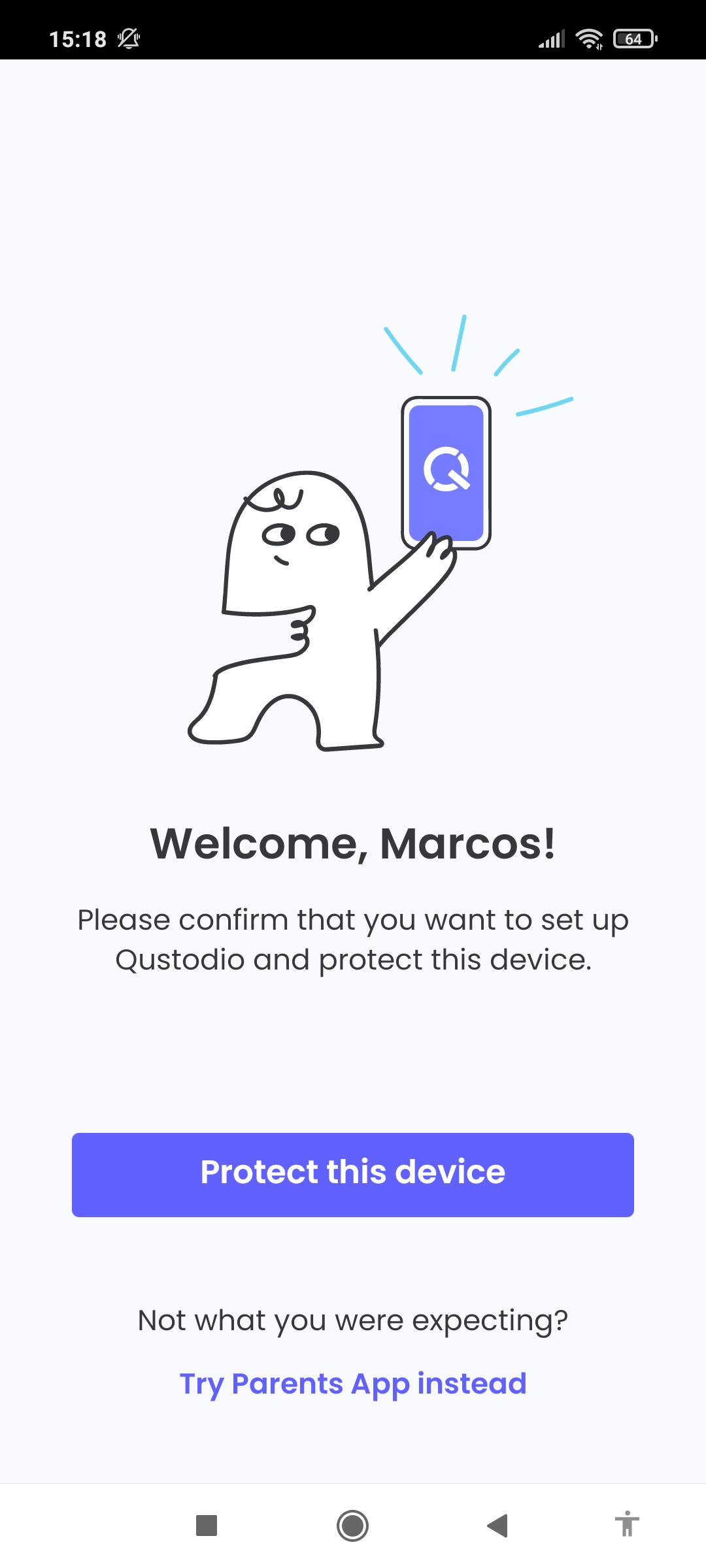 9. Enter a name for the device and click Next.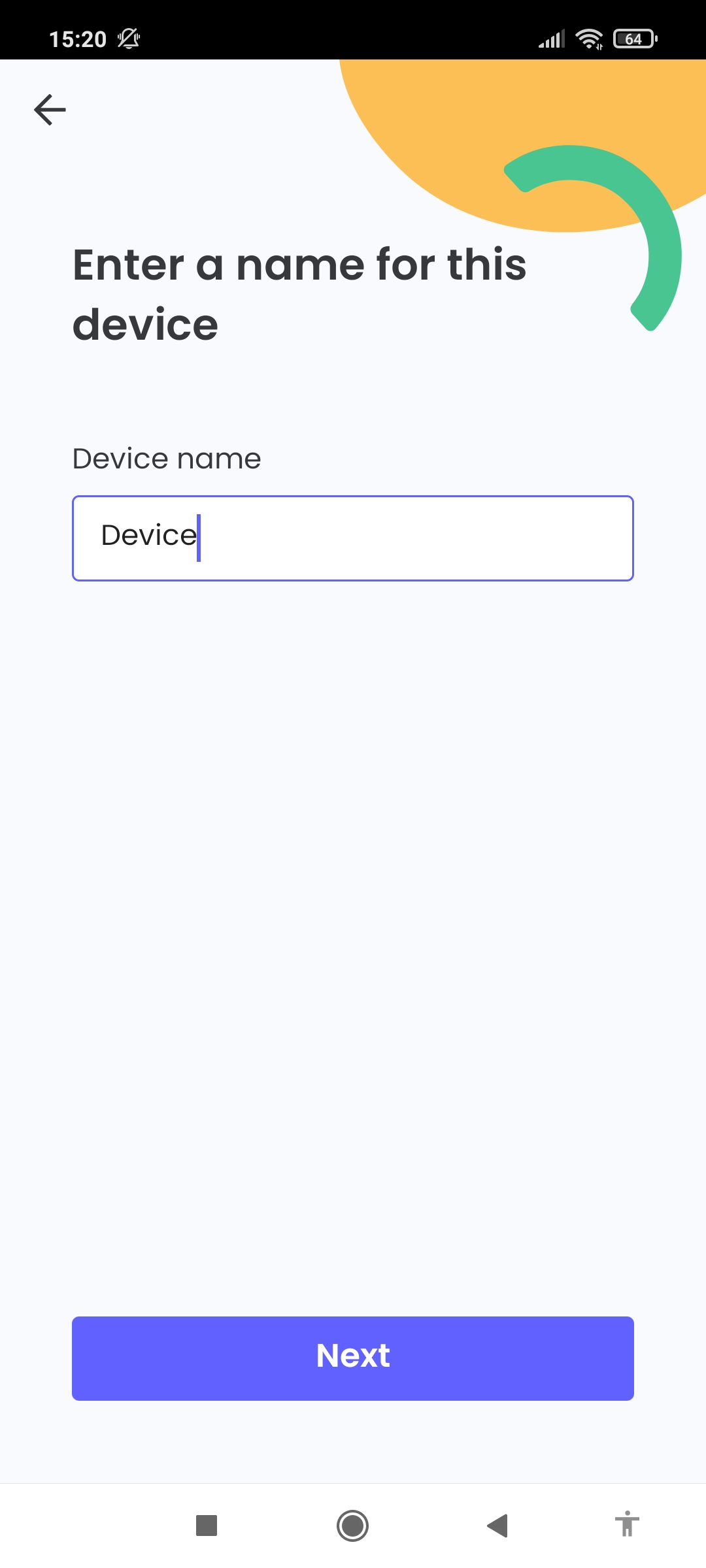 Tip. Choose a name that obviously links to this specific device, such as Android HTC if the device is branded HTC.
10. Choose who will use the device or create a new child profile.
11. Tap Let's do it! to continue.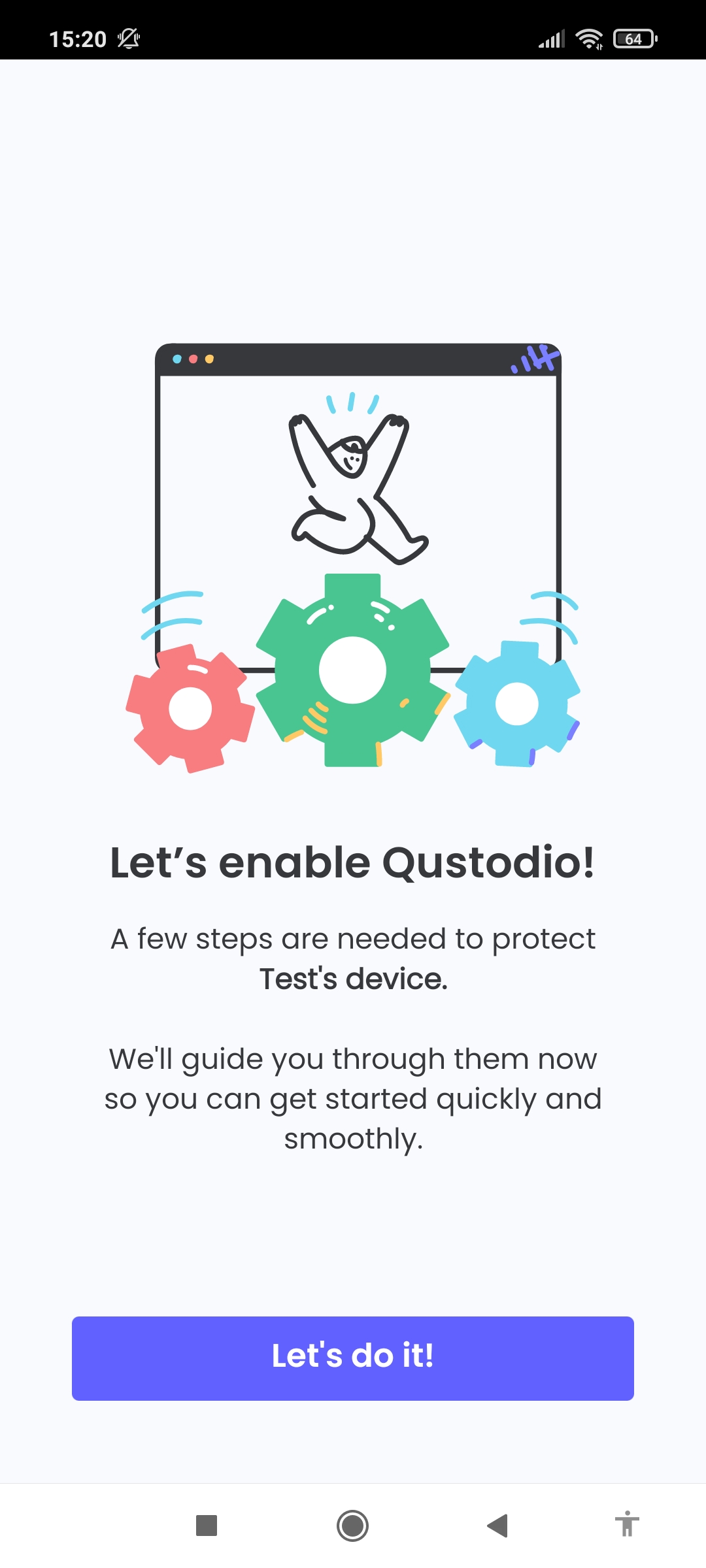 12. When prompted to activate accessibility, choose Activate Now.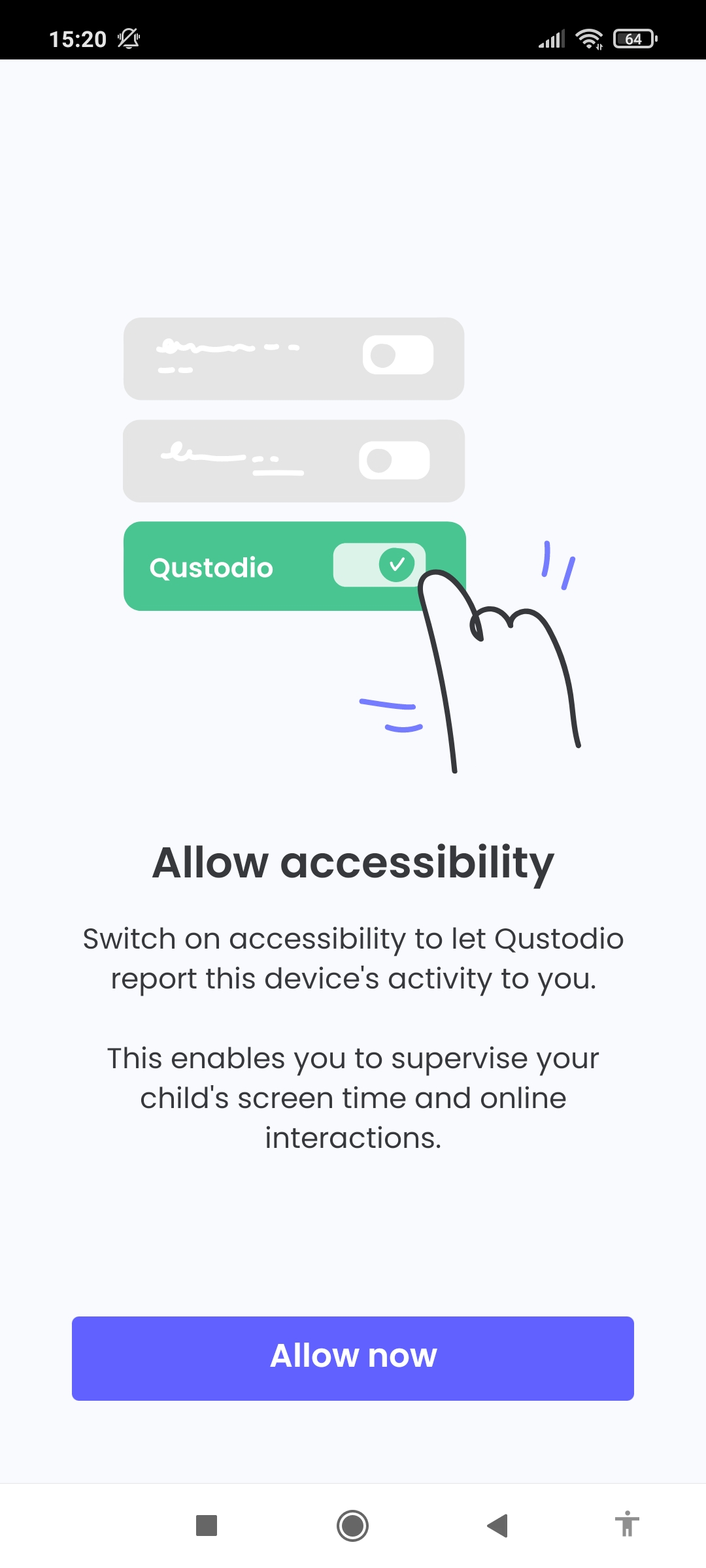 13. Tap Qustodio.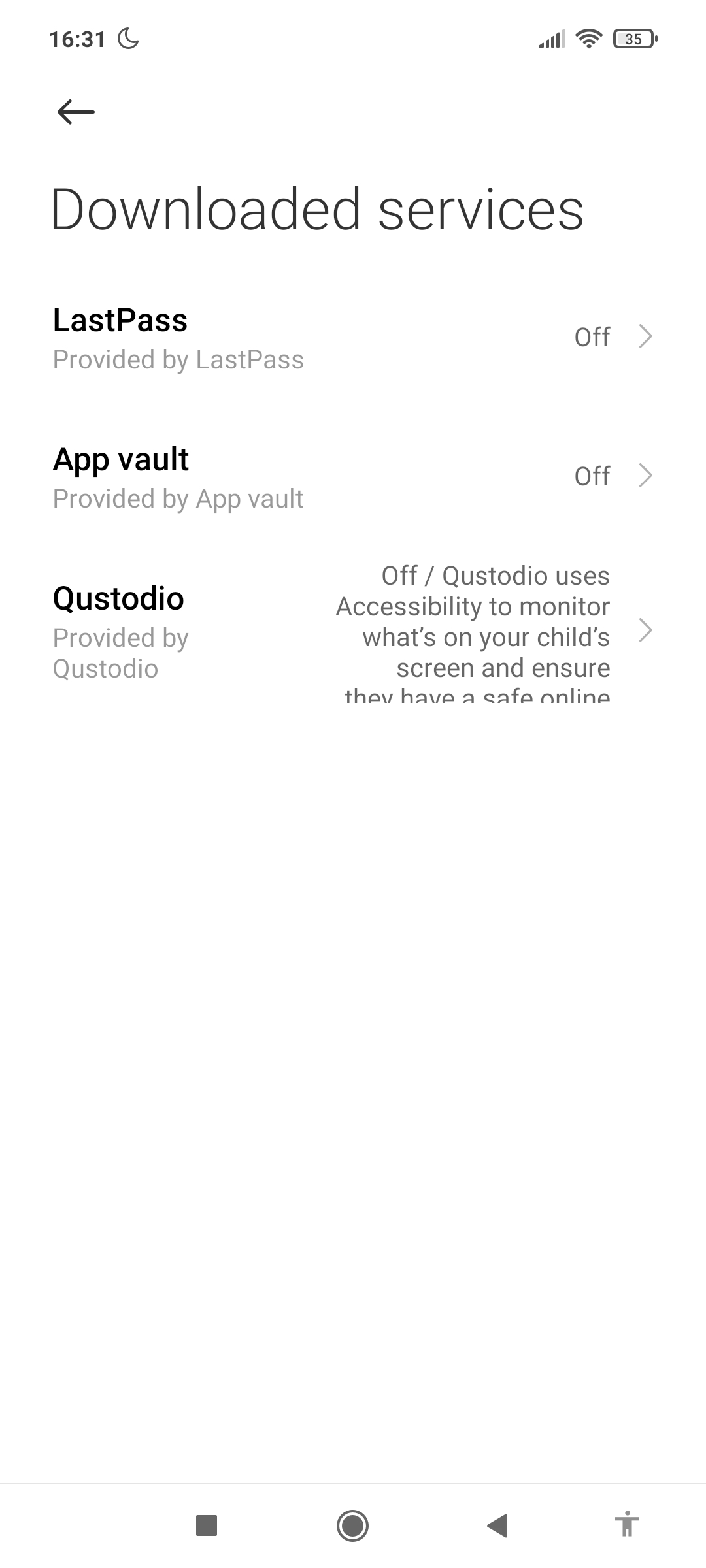 14. Toggle accessibility ON.
Please note, these options may change depending on the phone model and OS version.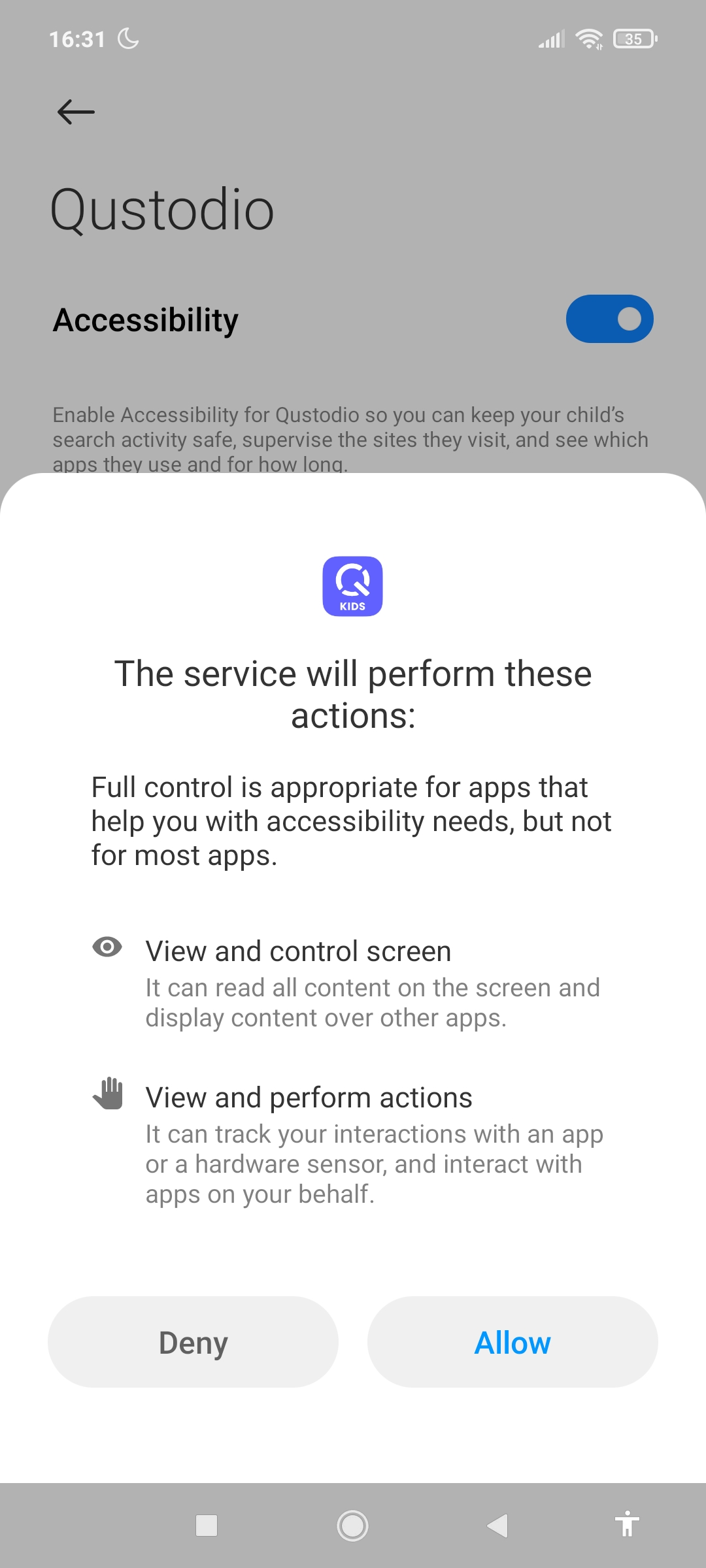 15. Tap Allow now to continue.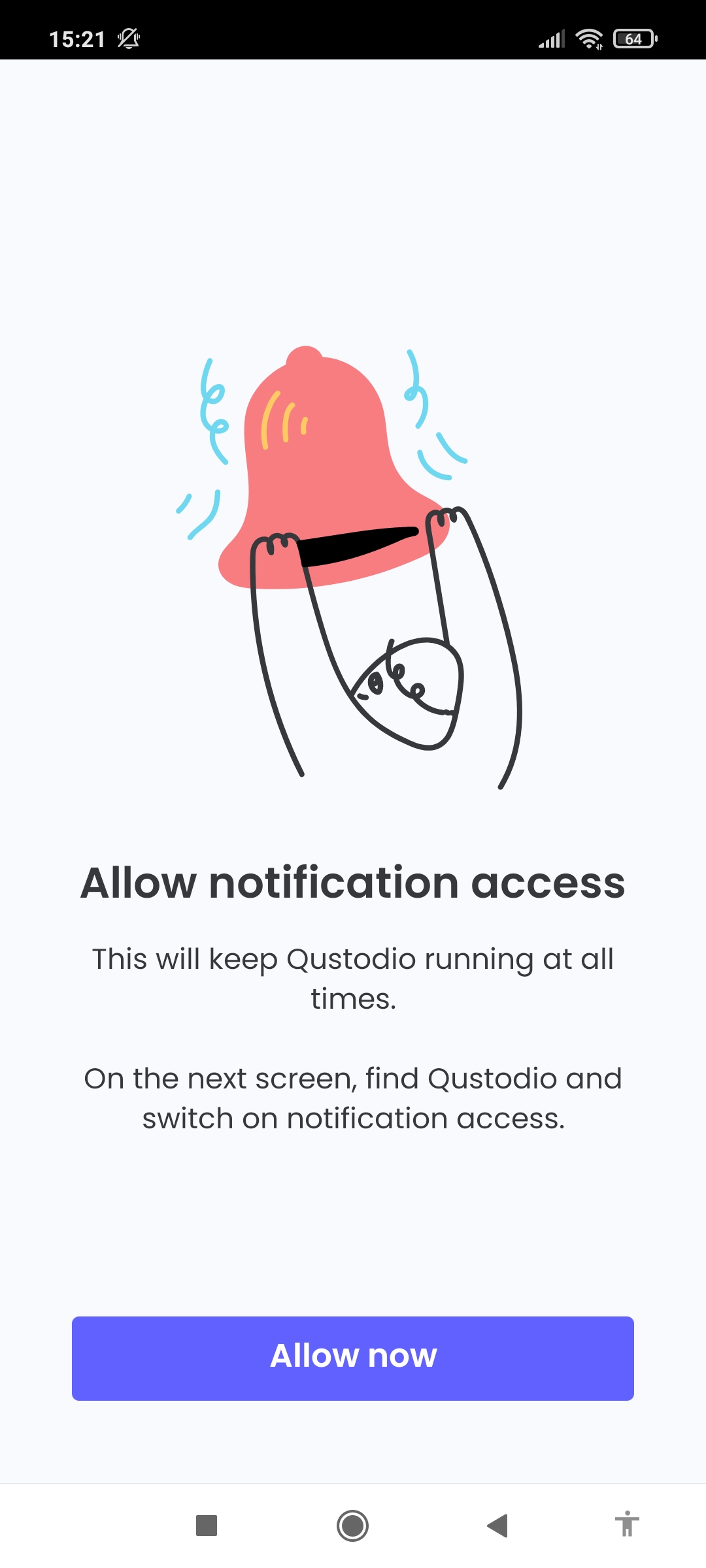 16. Turn on notifications for Qustodio.
17. Tap Allow now to continue.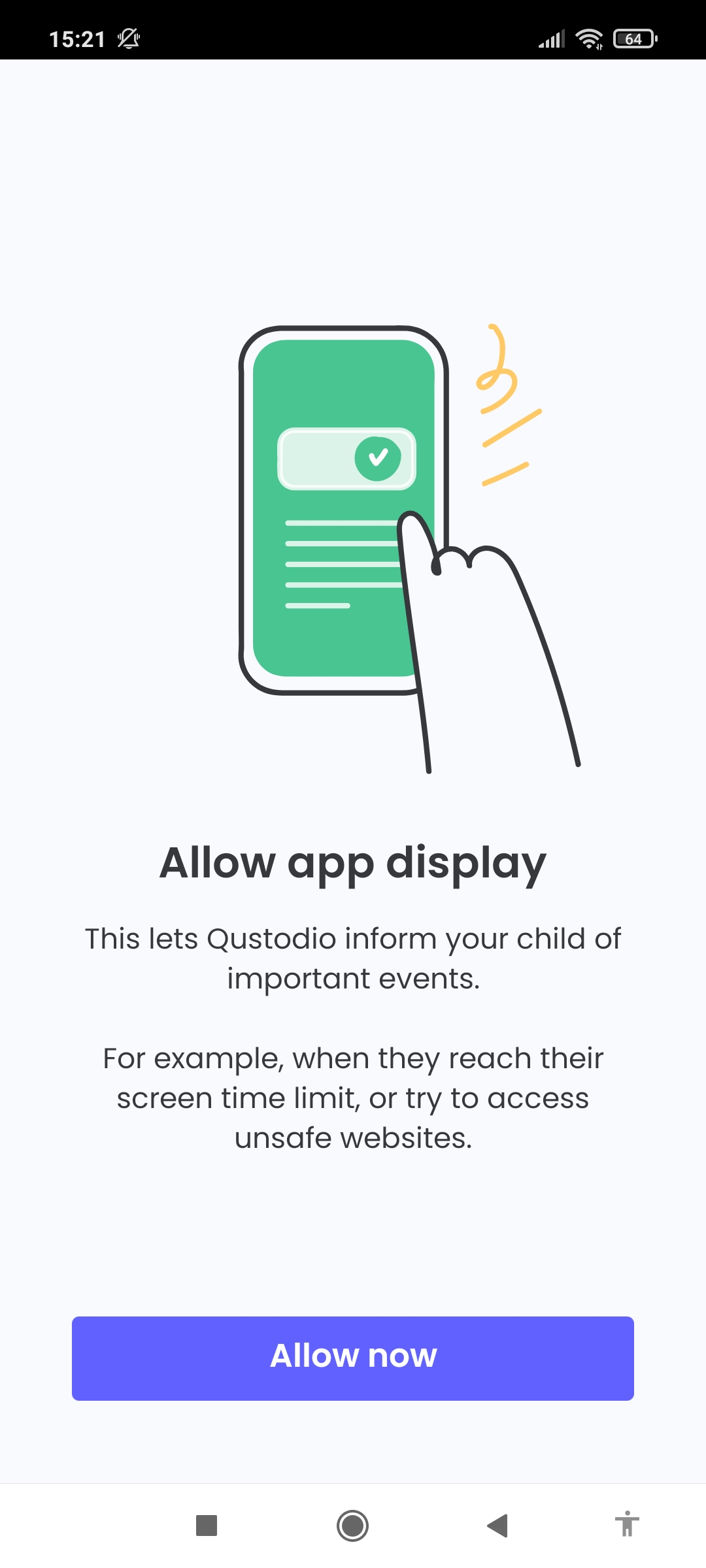 18. Turn on the permission to allow Qustodio.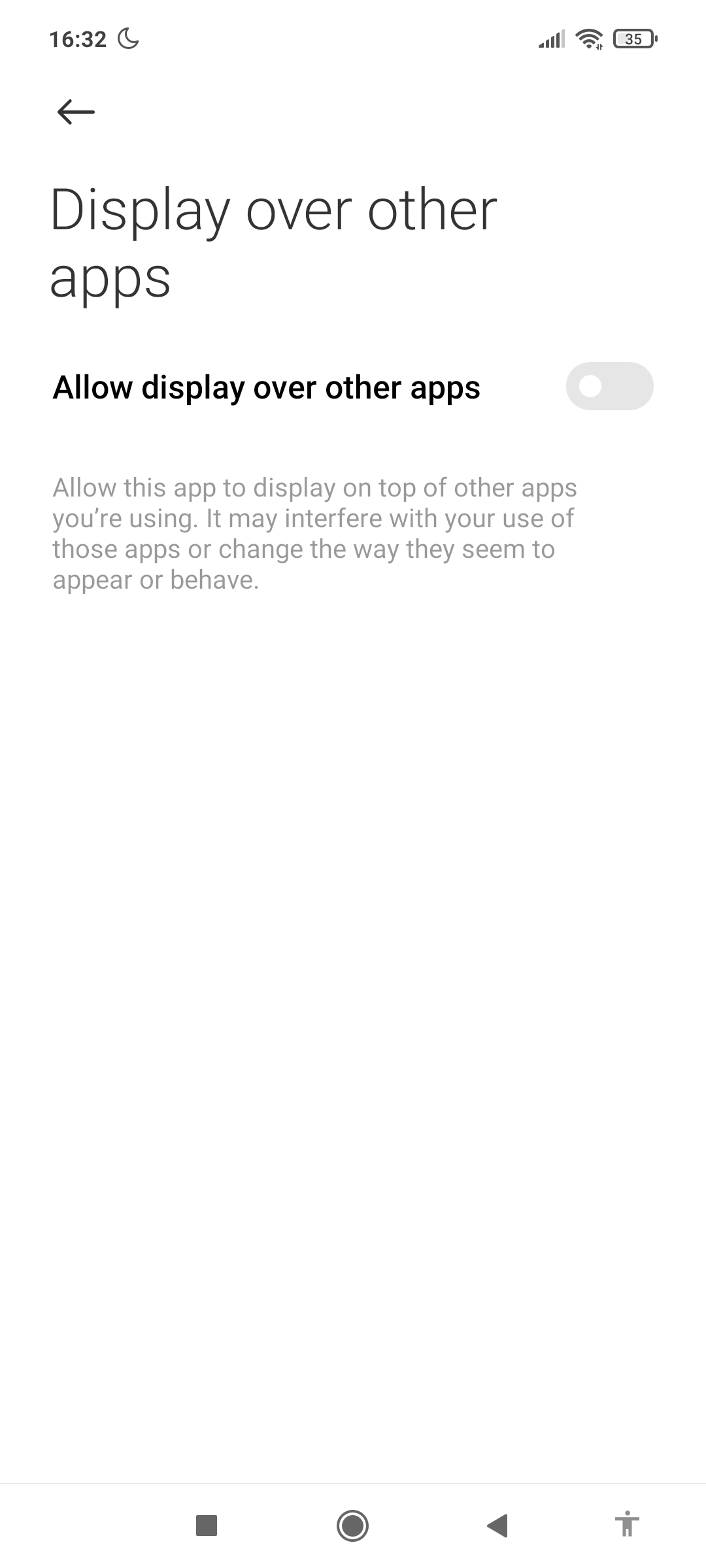 19. To continue tap Allow now.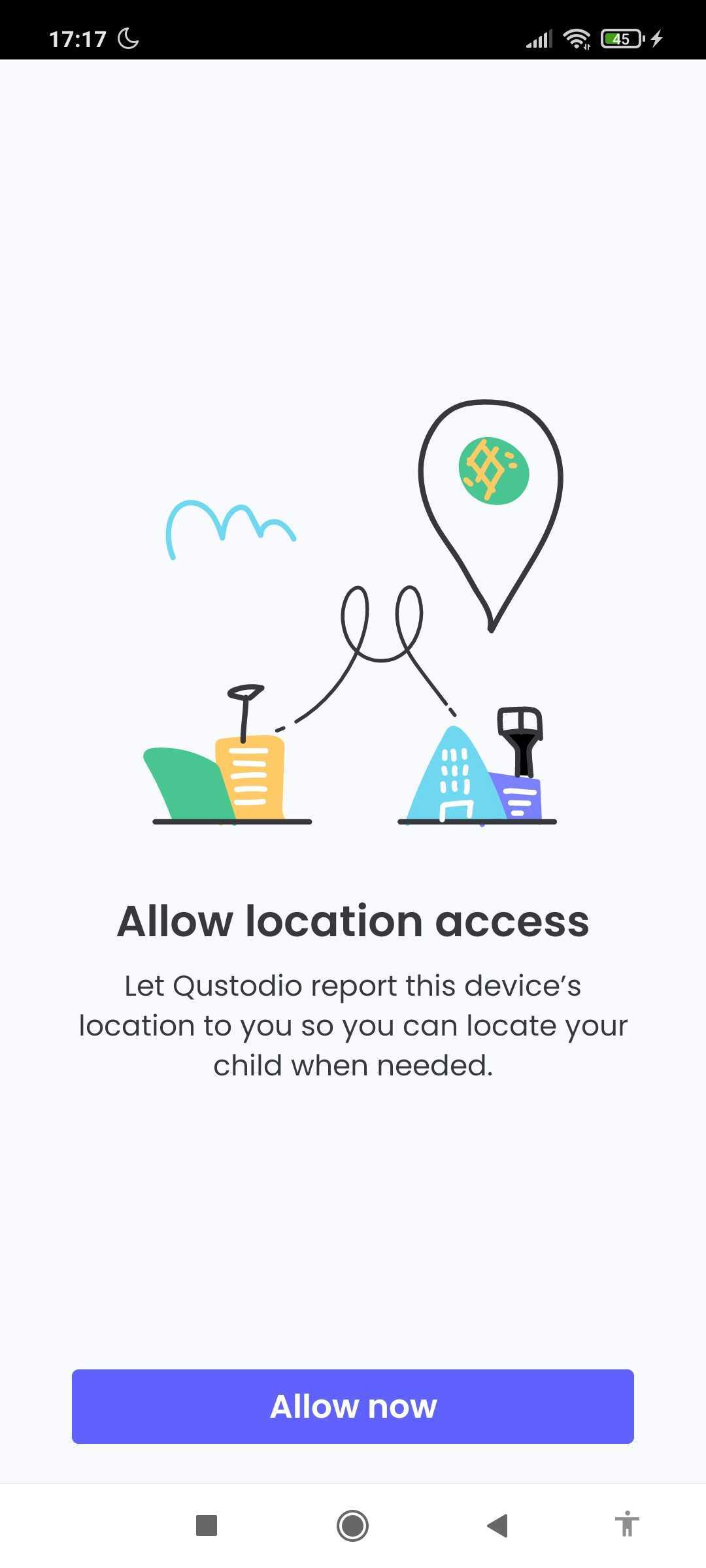 20. Select the option to Allow Qustodio to access the device's location.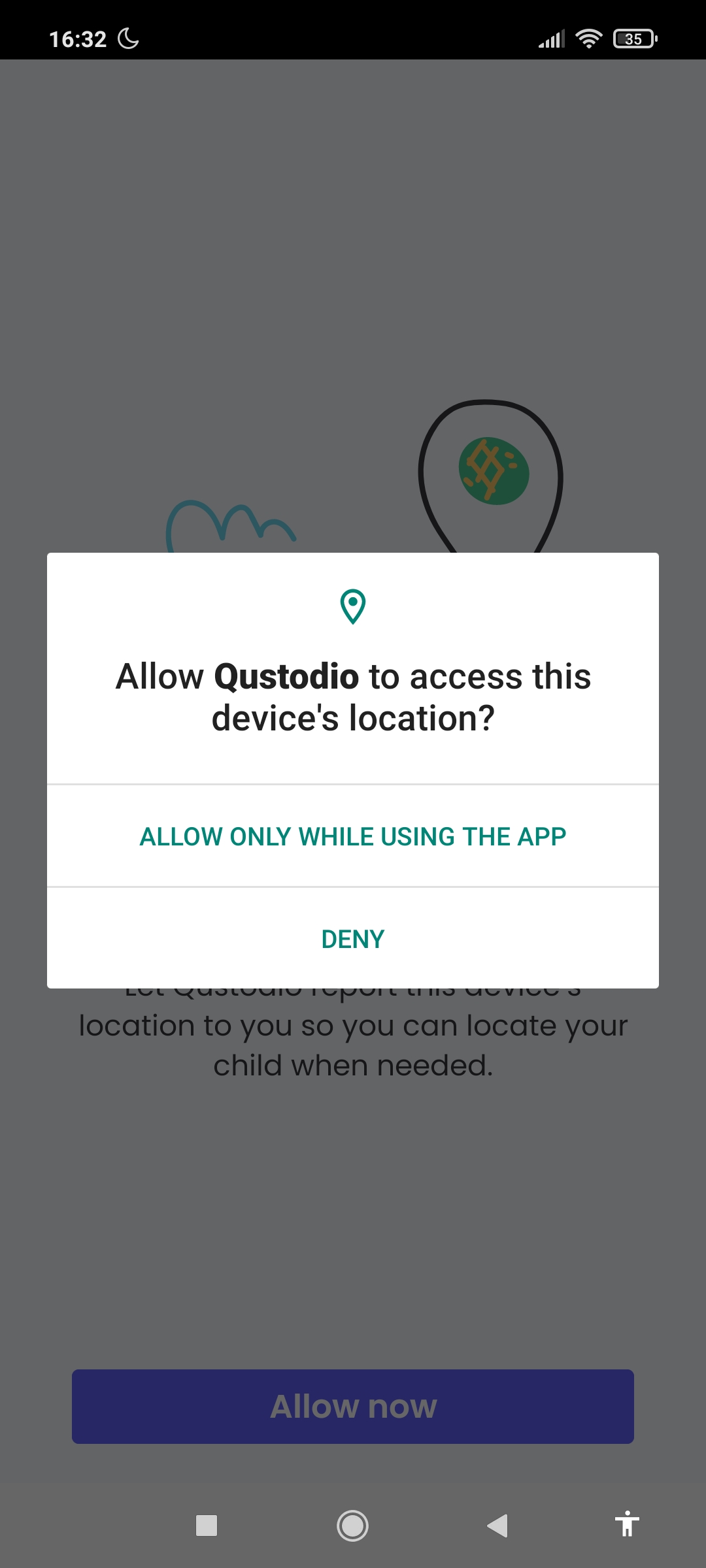 21. Tap Activate now.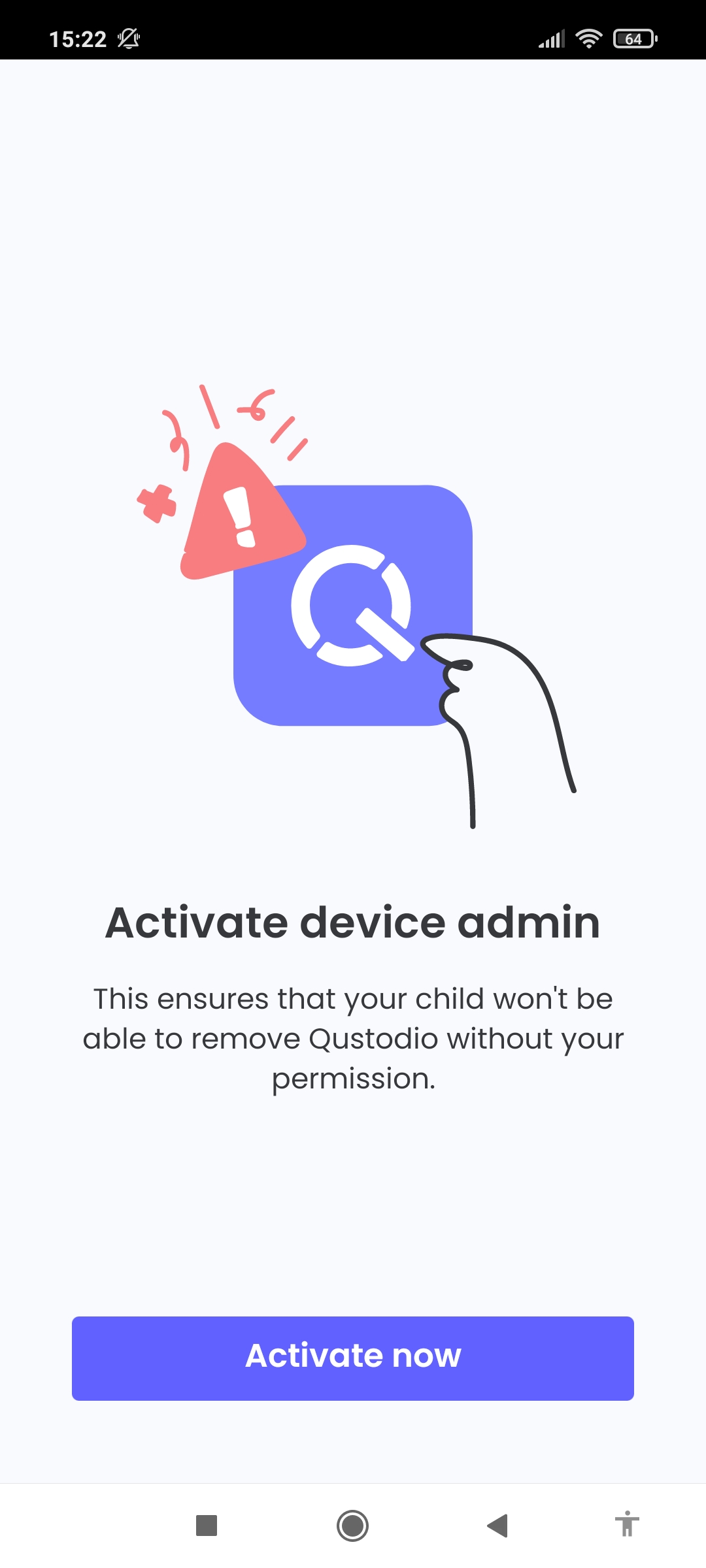 22. Select the option Activate this device admin app.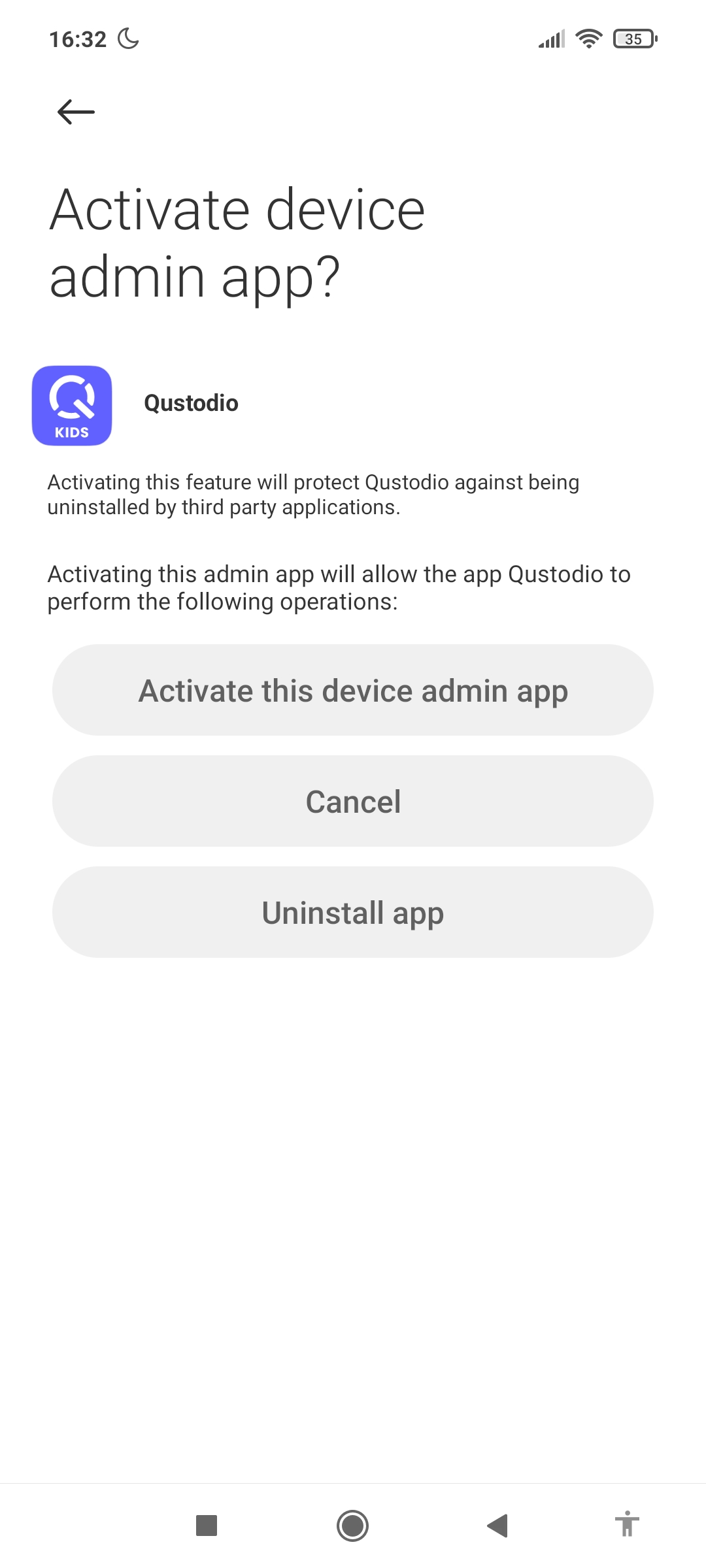 23. Once all permissions are given to Qustodio tap All done!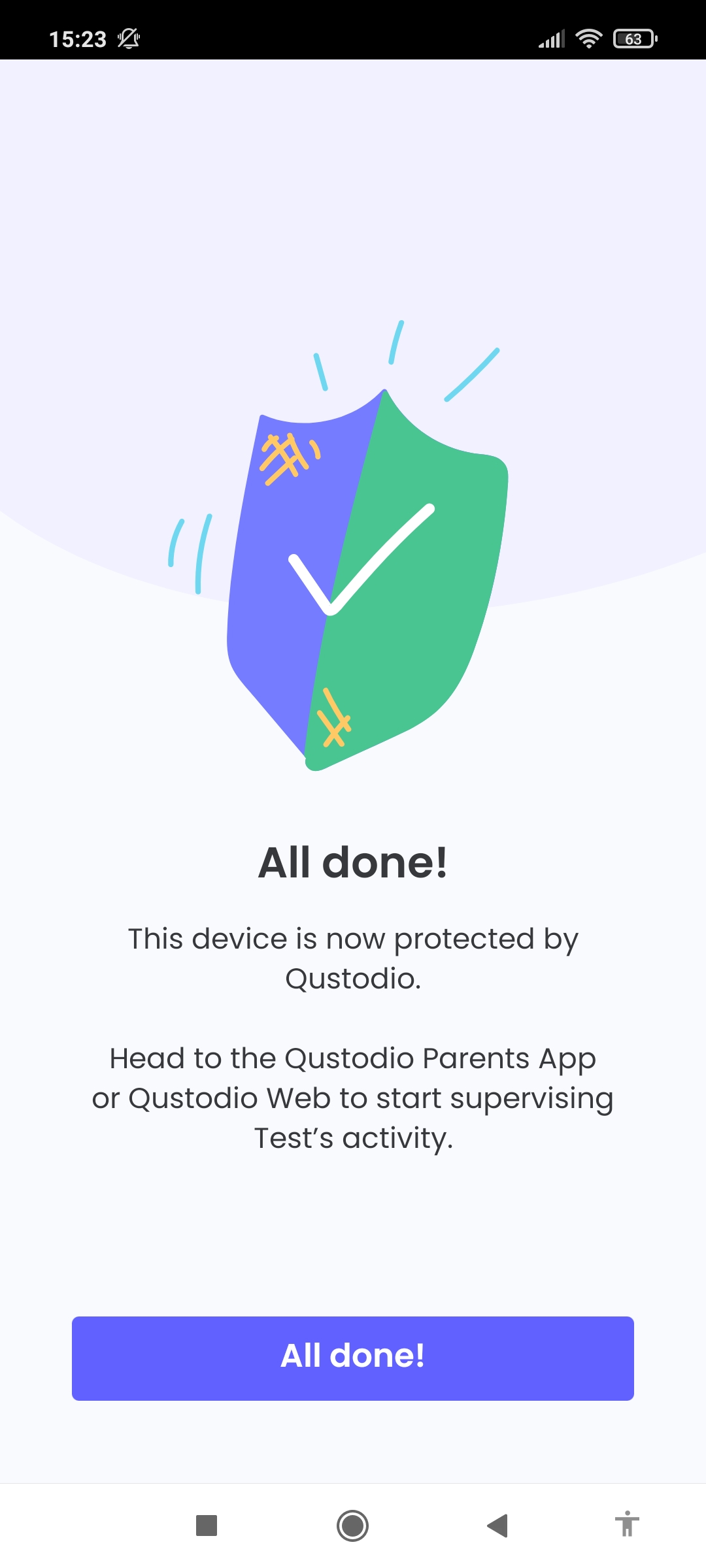 24. Make sure no Battery Saving options that may affect Qustodio are enabled. Check here for more information.