What is incognito mode?
"Incognito mode," or private browsing mode, is a privacy feature in some web browsers.
When a user opens a browsing tab in incognito mode, the web browsing activity becomes completely private, separated from the browser's main session.
This is what an incognito tab looks like: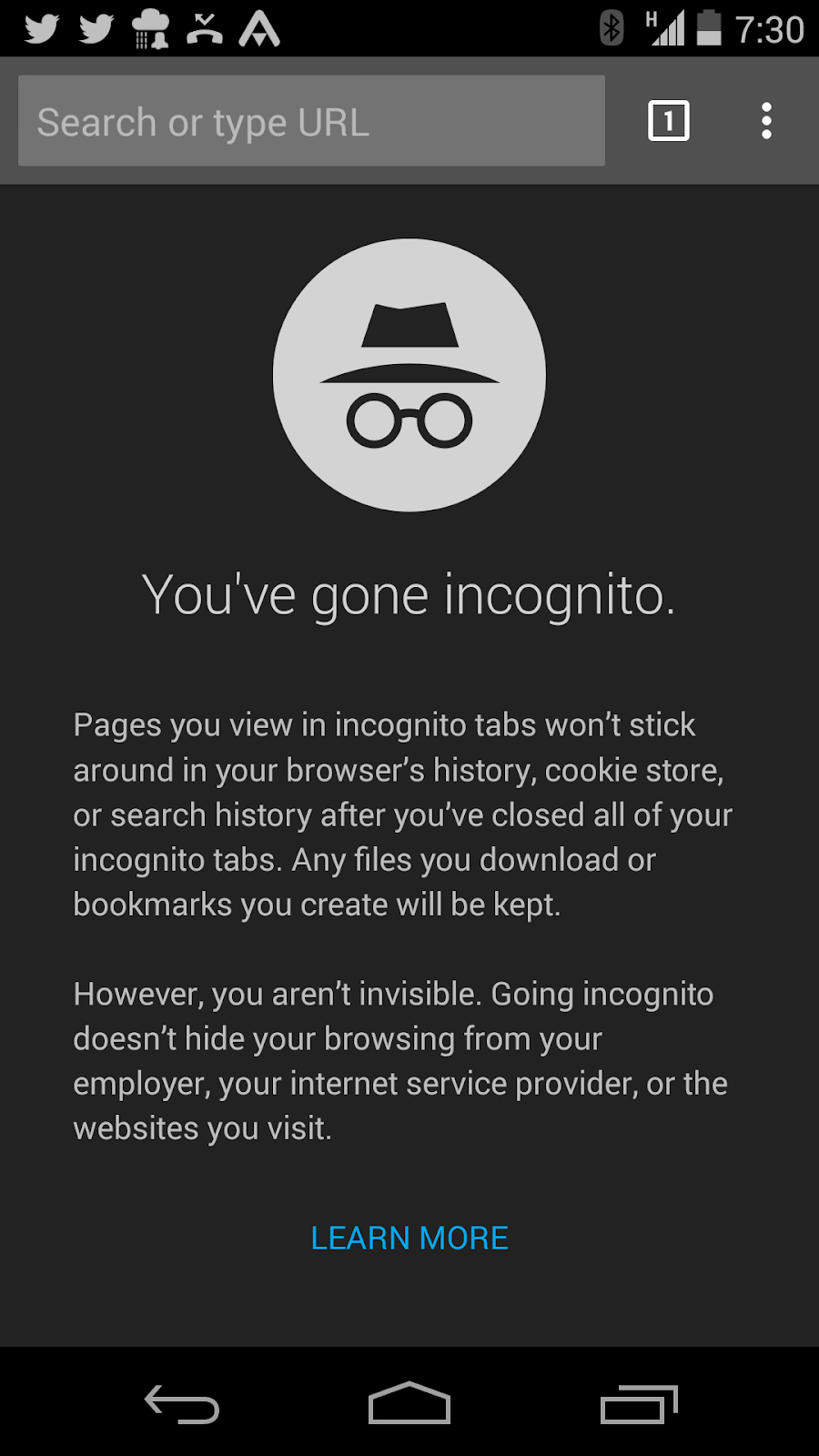 On all supported browsers and platforms, Qustodio filters and reports pages visited in incognito just as well as pages visited in normal mode and there is no special configuration to be set for this to happen.
For more information about Qustodio supported platforms and compatible browsers, visit this page.
Tip: Consider discussing with the user of the device why you have installed Qustodio and the restrictions you have enabled for the device.