When the child enters a web search engine (like Google, Bing or Yahoo) using a web browser, Qustodio will monitor and report all search terms used on the Family Portal's Activity timeline. You can filter all searches by clicking on the "All activity" drop-down menu and selecting "Searches":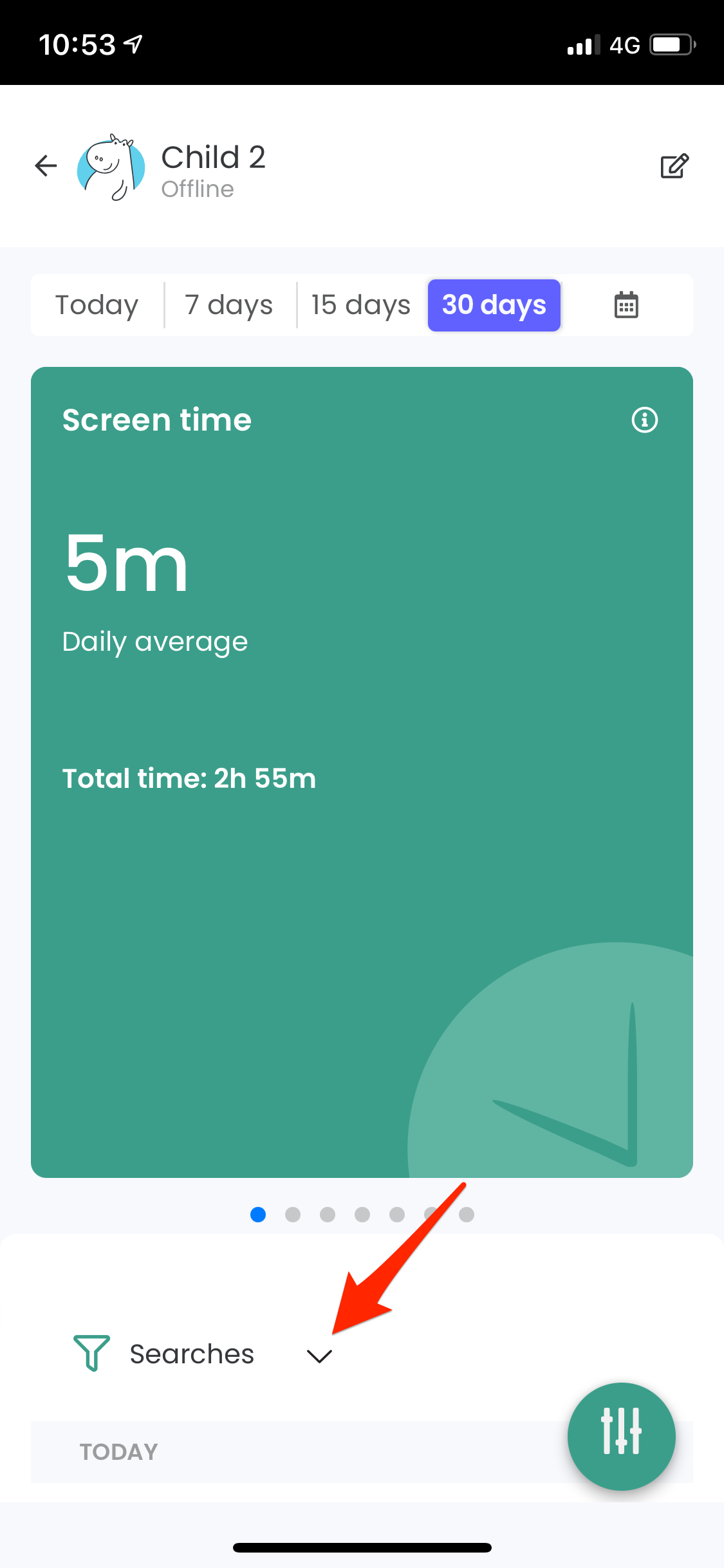 .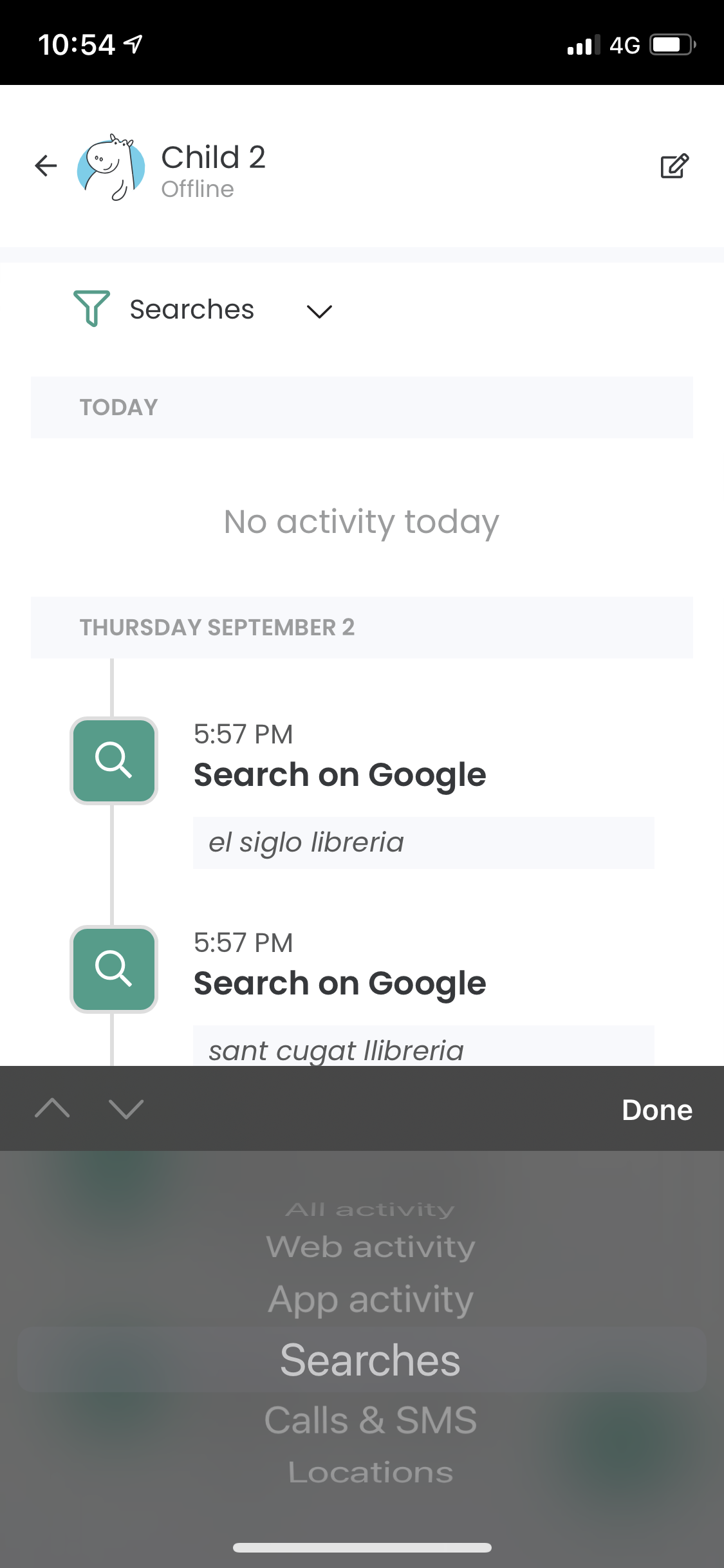 Enforcing Safe Search
Qustodio has a feature called "Enforce Safe Search" that forces Google, Bing and YouTube to filter all content flagged as inappropriate (also called "restricted mode").
You can turn this feature ON/OFF in the Parent's Dashboard > Rules > Web Filtering > Settings: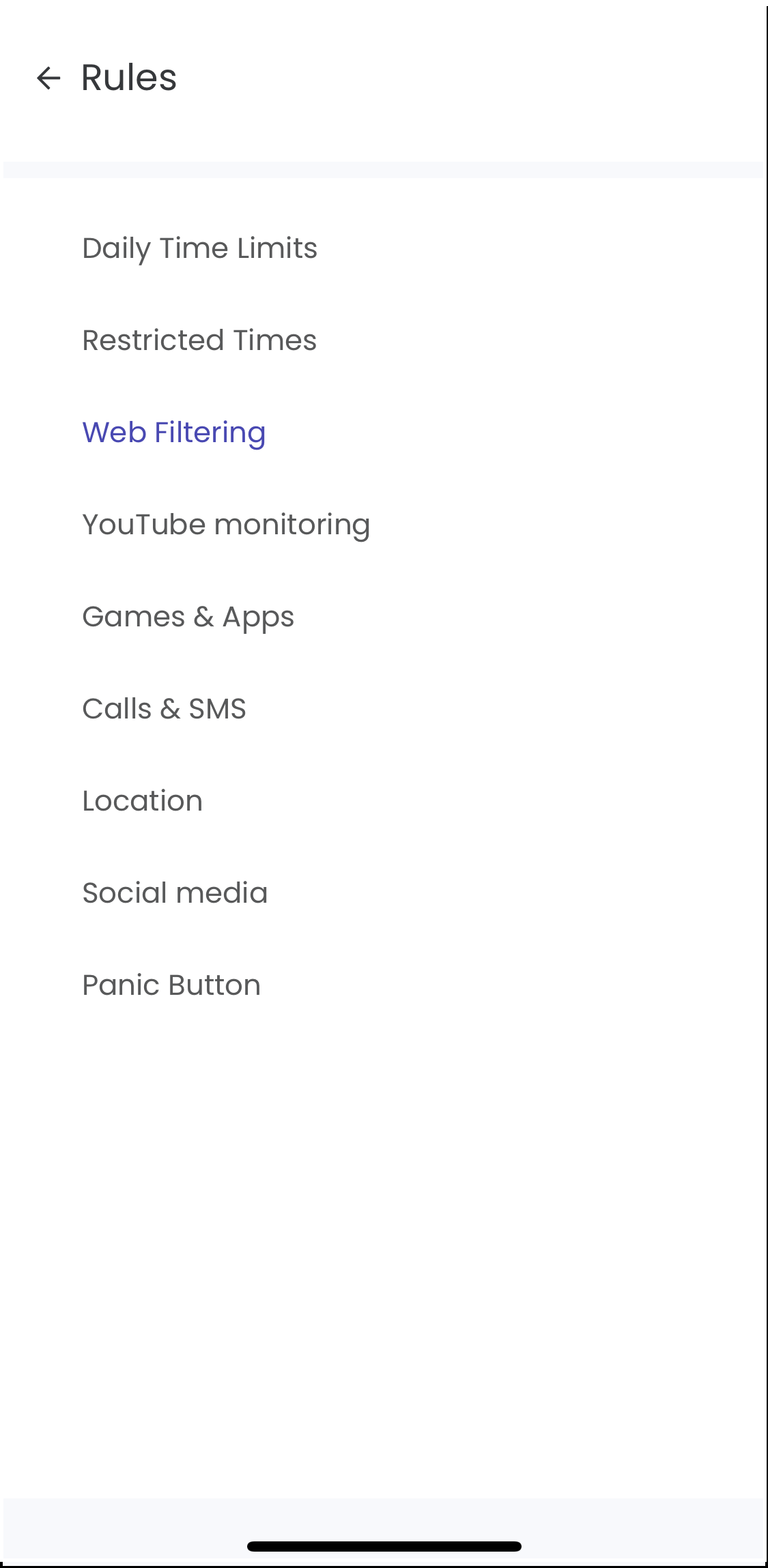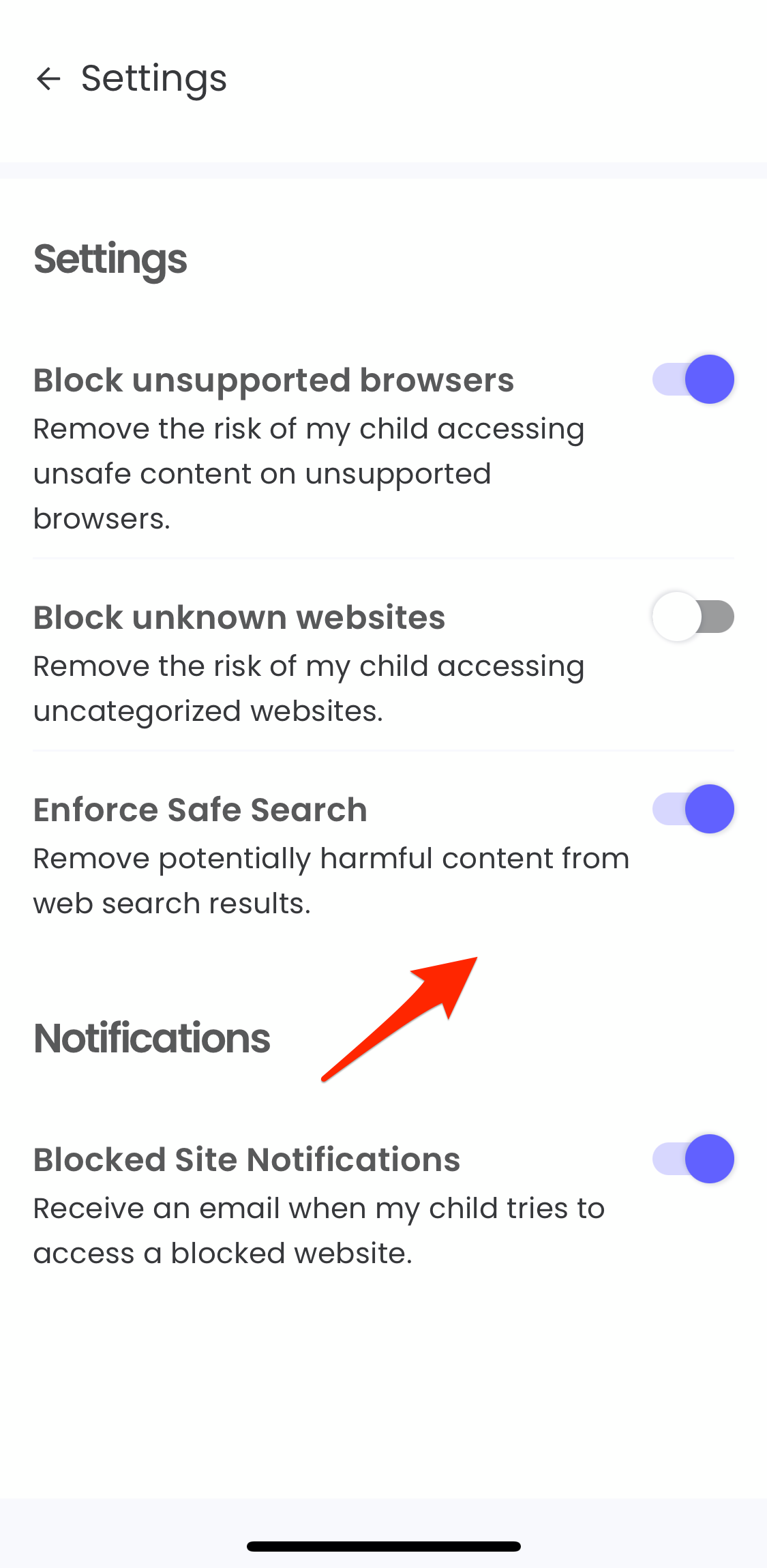 Please note it's the search site that will do the filtering. Qustodio only forces the restricted mode in all searches, but it is the search website that decides which content should be shown or not. Also, when this option is active, YouTube will also block the comments section, as it's not possible to control if a user will post something inappropriate.
Safe searches on Android
All searches done using Android's Google App (or Google's Search Bar Widget) will be reported on the Family Portal. As Google does not allows Qustodio to interfere on the results on its app, if "Enforce Safe Search" is enabled Qustodio will open a web browser every time the App is opened, so it can force the restricted mode. Please note that this will affect all aspects of the Google App, including the Voice Assistant and Google Now.