Overview
With Qustodio you can manage and track the location of Android and iOS devices on a map. This feature works a bit differently on each platform. For questions, troubleshooting or problems, please see the sections below.
What you will find in this FAQ:
If you are a premium Subscriber, check our "Your Places" feature!
How to activate Location Monitoring
Once you install Qustodio on a mobile device, location monitoring is turned on by default. To make sure you have location monitoring enabled and working properly, make sure you have the latest version of Qustodio installed on the child's device.
You can activate and deactivate Location Monitoring any time on the Family Portal > Rules > Location and switching the button to YES or NO.
Troubleshooting
Use the checklist below to double check if your kids' devices are set up correctly:
Android devices
Location permission = ON
Location services = ON
Battery saver = OFF
Data limit = OFF
Airplane mode = OFF
iOS (Apple) devices
Share my location = ON
Location services = Always
Airplane mode = OFF
Please note: iOS and Android operating systems will routinely notify you when Qustodio is using your location and ask if you wish to continue doing so. Make sure your children always choose one of the options below in order for the Your Places feature to work:
For iOS devices:
Select the Always option for sharing your location.


Important: starting from iOS 14, please go to
Settings > Privacy > Location Services > Qustodio
and make sure to switch Precise Location on so that the device reports accurate location.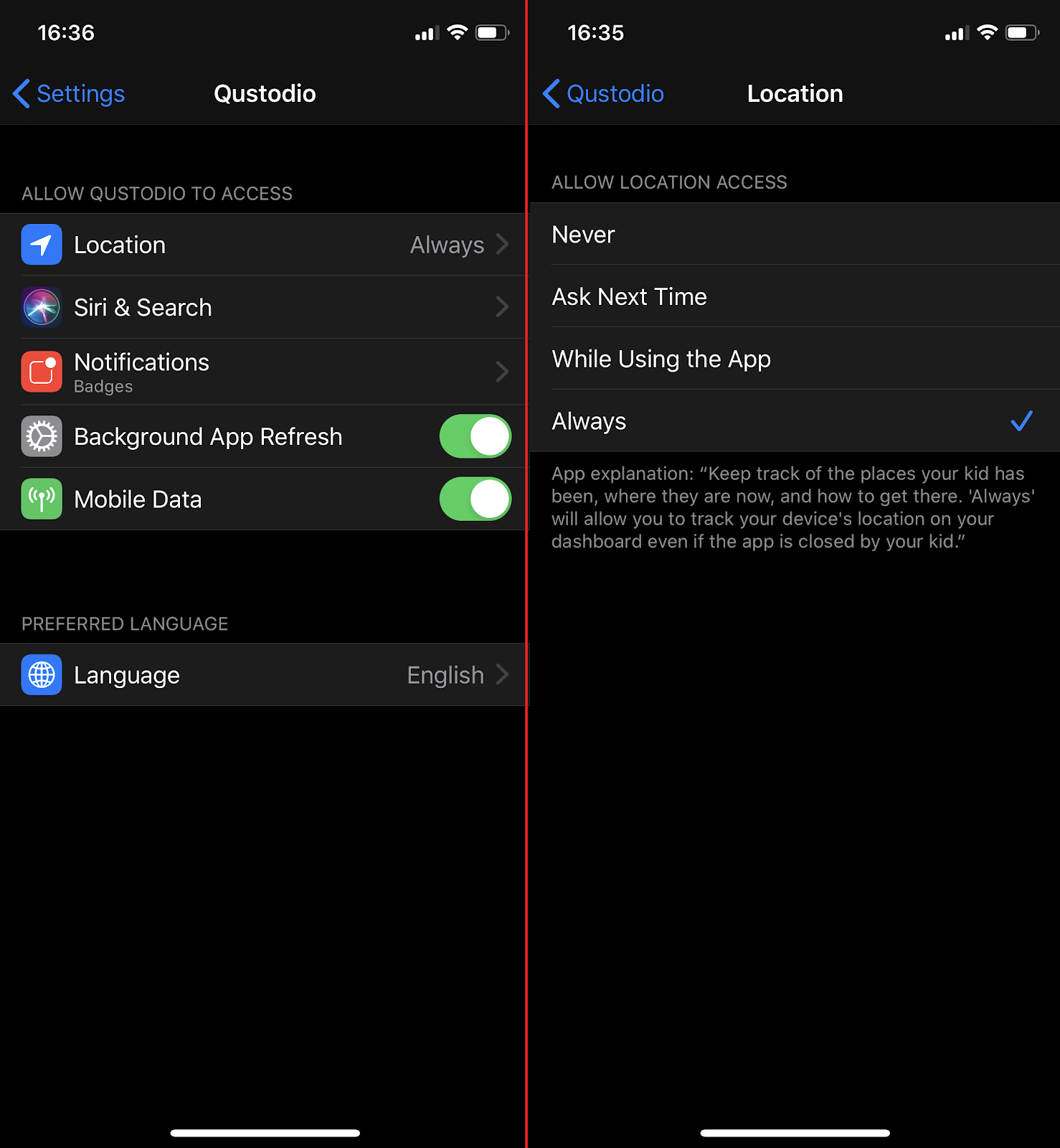 For Android devices:
Depending on the version of Android you're running, select Allow all the time or Allow.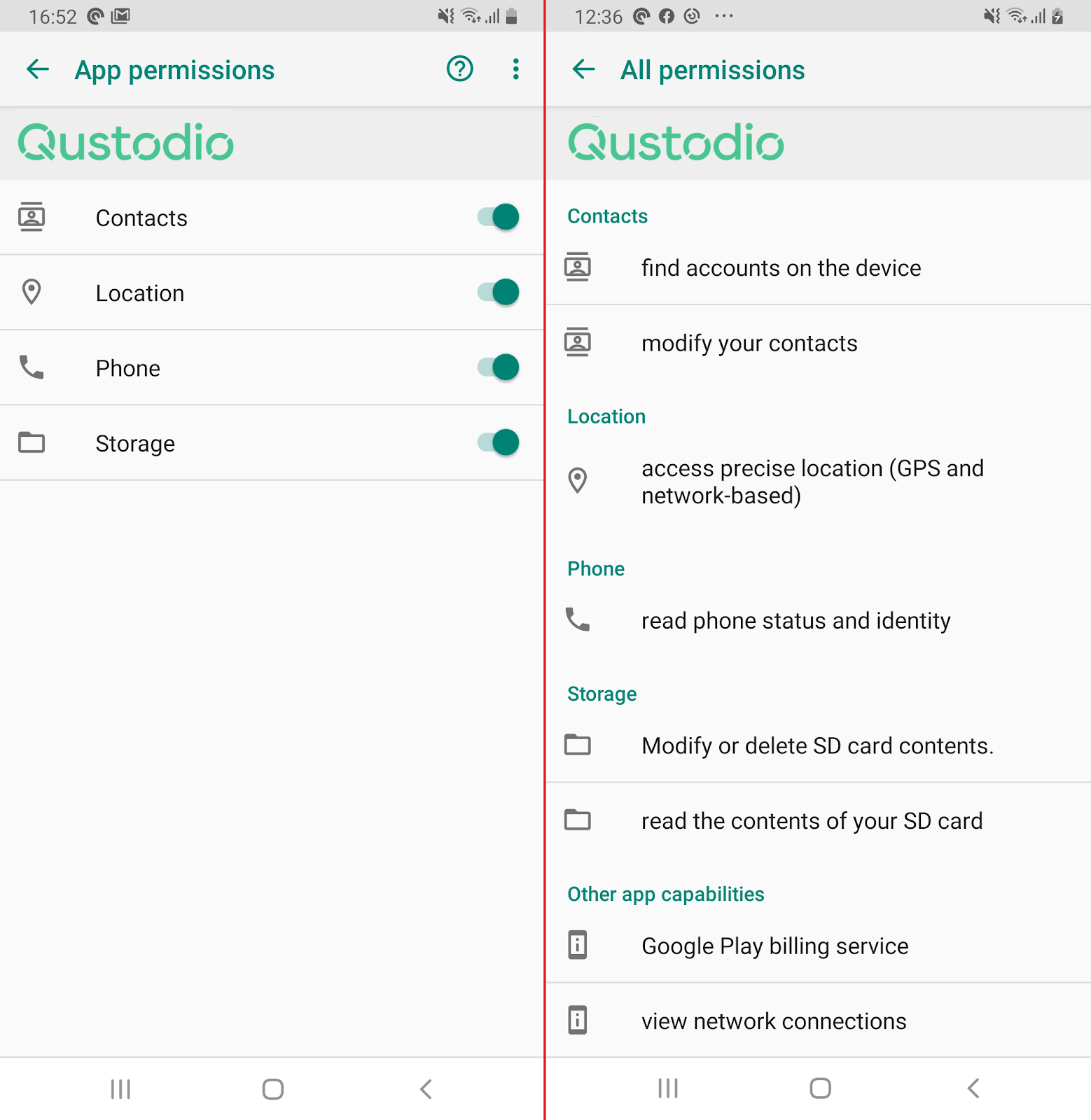 Free vs. Premium Location Monitoring
The free version of Qustodio will place an alert in your child's activity timeline each time your child's device location has changed, however you will not be able to view the actual location. The premium version of Qustodio will allow you to open a map to view each of the locations reported by Qustodio.
How can I view the location updates?
Visit the Activity Timeline tab in your Family Portal. Each time your device changes location you'll see an entry in the Activity Timeline tab. If the device hasn't changed location since the last time Qustodio checked, you won't see any updates in the activity timeline until the device moves to a new location.
How can I change the Location update frequency
It's not possible to change the frequency of location updates: the parent dashboard will update every time Qustodio detects a new location.
How to deactivate Location Monitoring
To deactivate this option, you can simply visit your Family Portal and then go into your child's profile and choose Rules > Location. Turn off the switch that enables location monitoring.