With Qustodio you can manage and track the location of Android and iOS devices on a map. You can find more information on how to set up and use the geolocation feature in this article. If you're having trouble with this feature, please read the information below for each type of device.
Use the checklist below to double check if your kids' devices are set up correctly:
Android devices
Location permission = ON
Location services = ON
Battery saver = OFF
Data limit = OFF
Airplane mode = OFF
iOS (Apple) devices
Share my location = ON
Location services = Always
Airplane mode = OFF
Please note: iOS and Android operating systems will routinely notify you when Qustodio is using your location and ask if you wish to continue doing so. Make sure your children always choose one of the options below in order for the Your Places feature to work:
For iOS devices:
Select the Always option for sharing your location.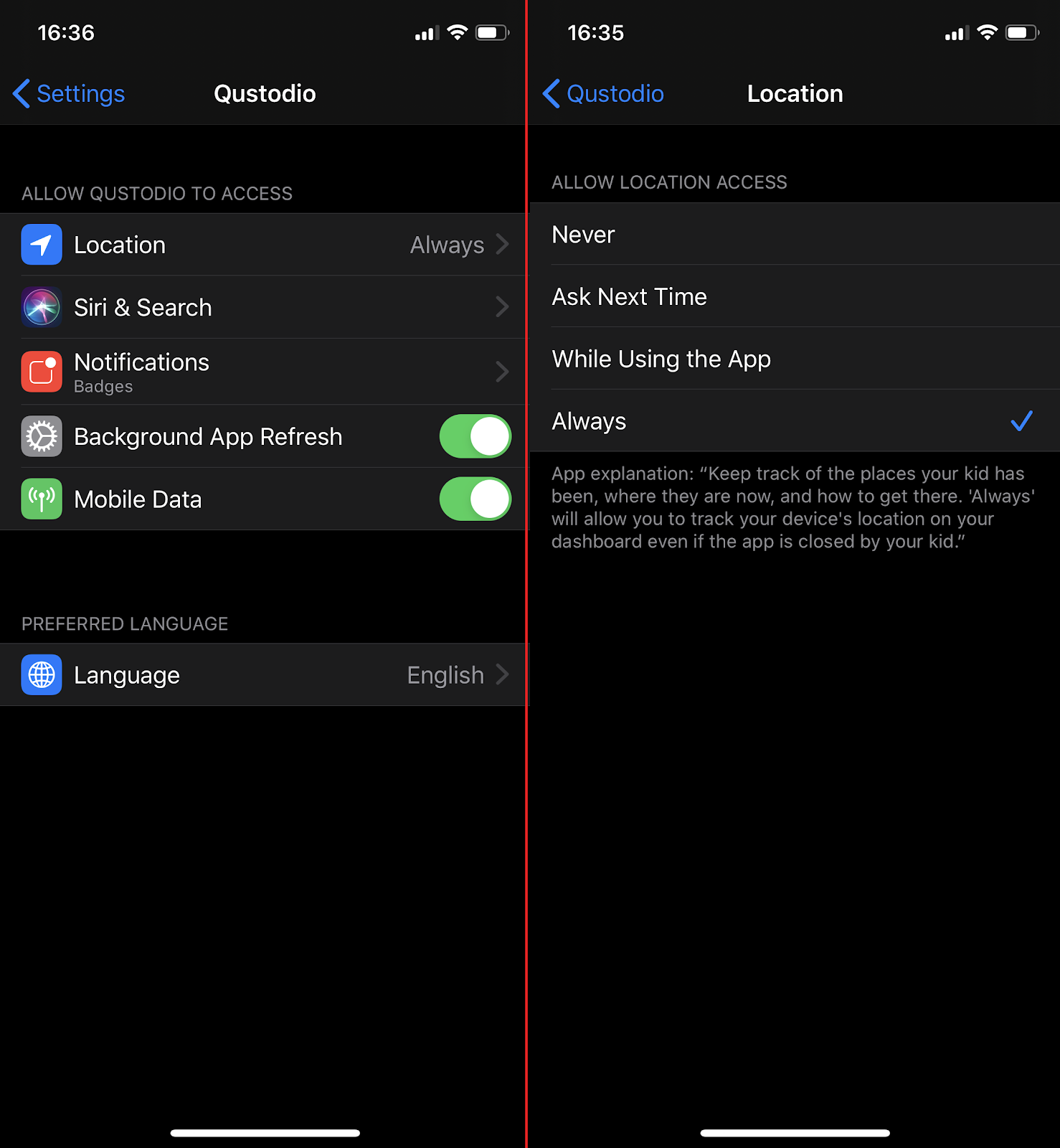 For Android devices:
Depending on the version of Android you're running, select Allow all the time or Allow.