The application control feature is disabled by default. If you want to block access or set a time limit for any game or app used by your child, follow the below steps.
Open your Parents' App or go to https://family.qustodio.com/ and login with your email and password.

Go to Your Family and choose the child's profile you want to monitor.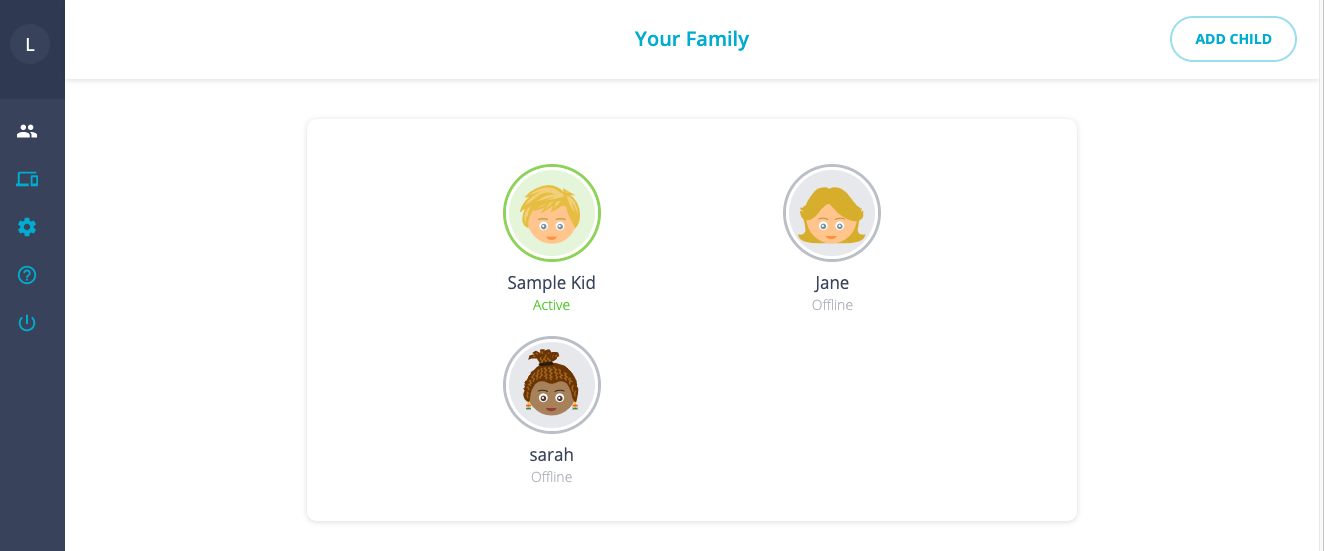 Go to Rules > Games & Apps.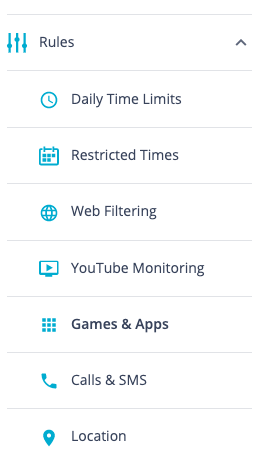 Enable application control feature by sliding the toggle to the right.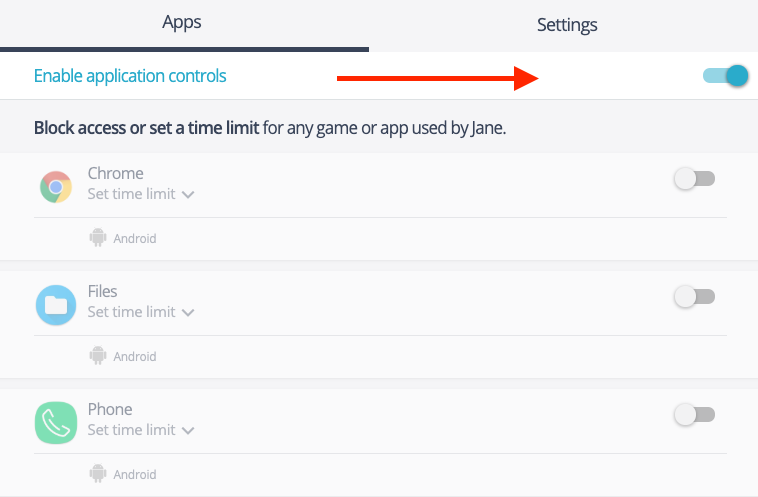 After that, you can set up each app on the list.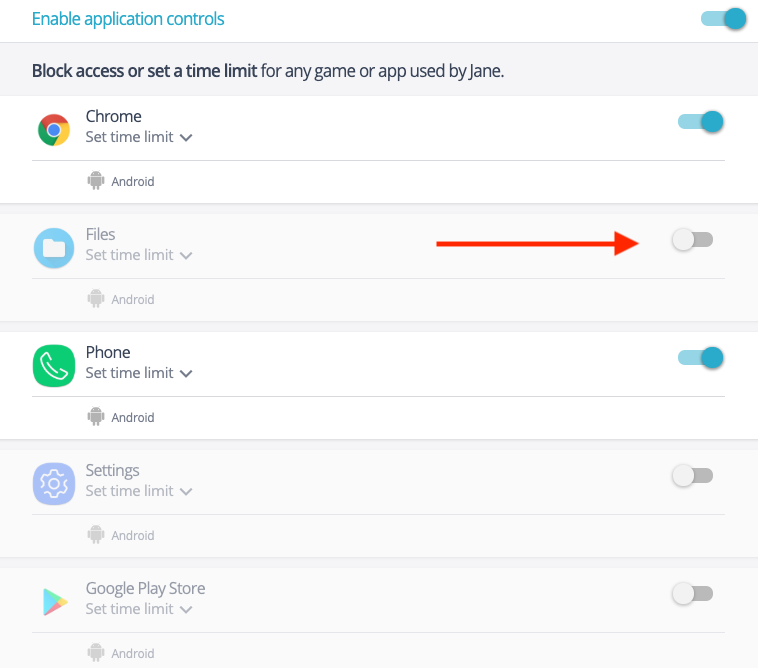 When the toggle is set to the right (blue), then the app is allowed.

If the toggle is set to the left (grey), then the app is blocked.
If you want to set daily time limits for each app simply click on Set time limit: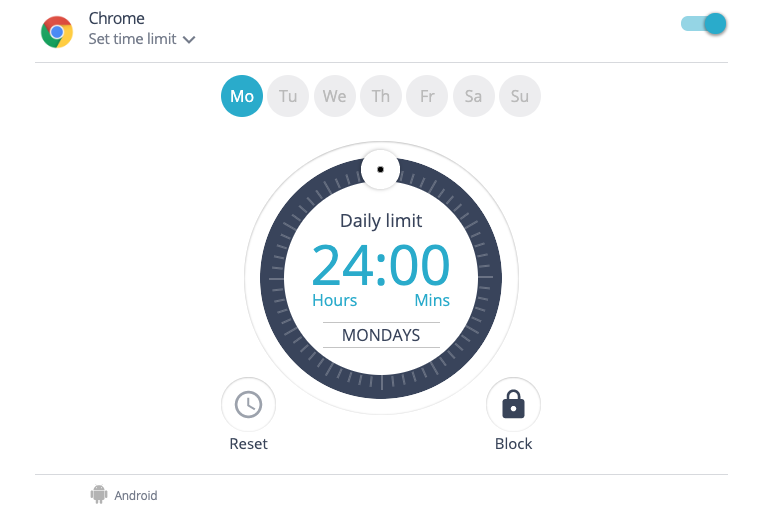 By default, no time limit is defined. To define the amount of time your child is allowed to use the app, adjust the slider of the wheel.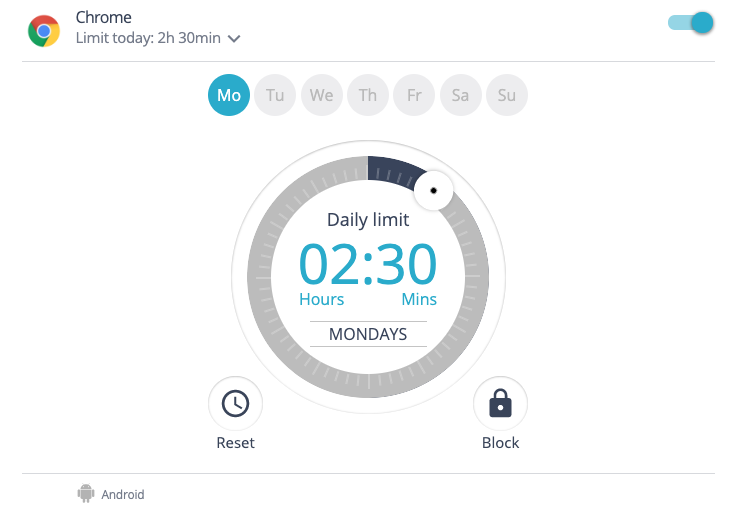 Keep in mind that for apps to appear on the list, they must have been opened at least once on the device.
Important: with Qustodio for iOS you can monitor, block and set a time limit only for compatible applications. Click here for more information.