What is Advanced Facebook Monitoring with Qustodio?
Qustodio's Advanced Facebook Monitoring lets you see who your kids are interacting with on Facebook and what status updates, pictures, and videos they're sharing on their wall. Note that Qustodio will only track public posts and that it is not possible to read conversations on Facebook Chat.
How do I set up Advanced Facebook Monitoring with Qustodio?
Advanced Facebook Monitoring is easy to set up. It's a one-time setup that plugs into your child's Facebook account. Once enabled, it is attached to your kid's Facebook account and monitors and reports activity regardless of what device your child is using to sign into Facebook. Please note that you will need to know the login details of your child to set it up.
To set it up, please follow these steps:
1. Activate the feature in your Family Portal
Go to your Family Portal
Select the child/profile you want to monitor
Go to the Rules > Social Monitoring
Slide to Yes to enable Advanced Facebook Monitoring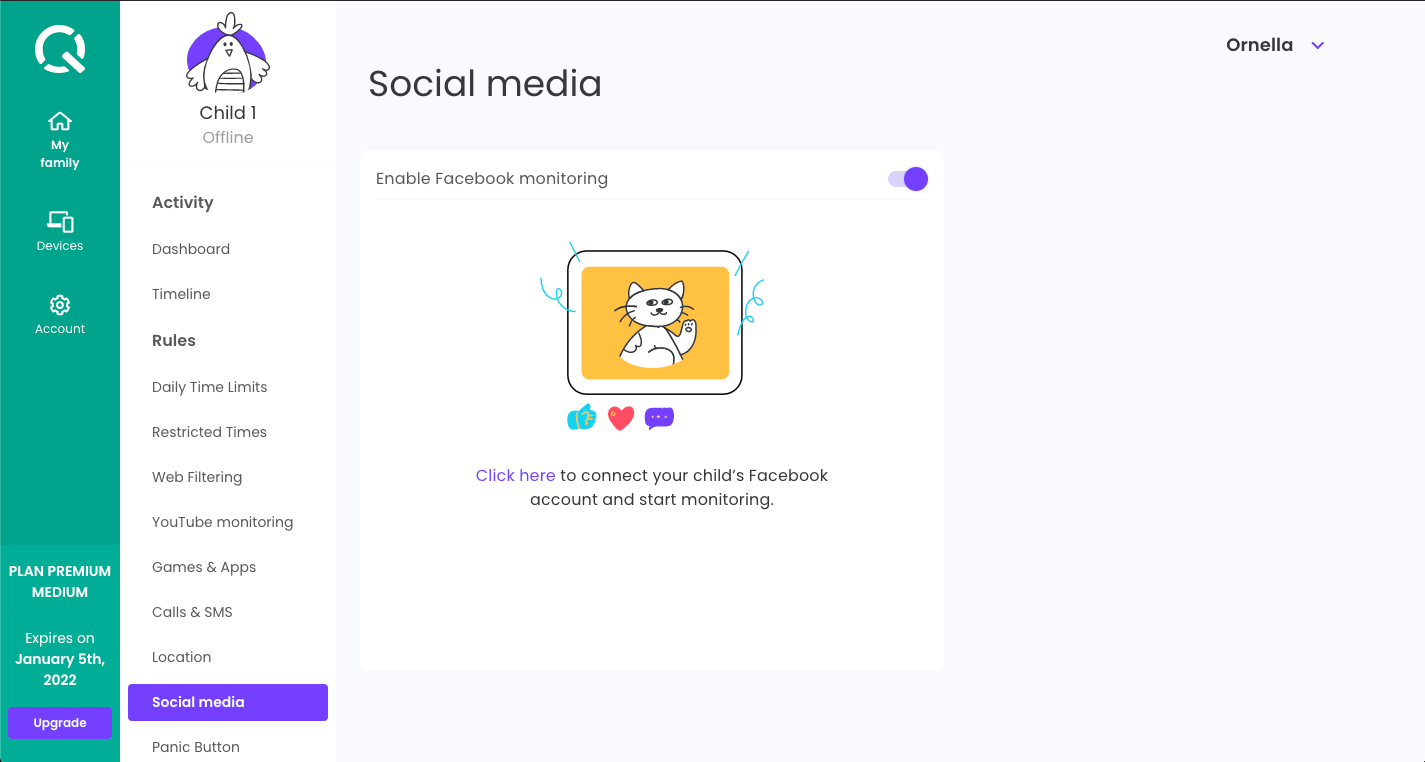 2. Once enabled, you will need to enter your child's Facebook credentials. Click the link below the slider: you will be asked to enter the login details of your child's Facebook account: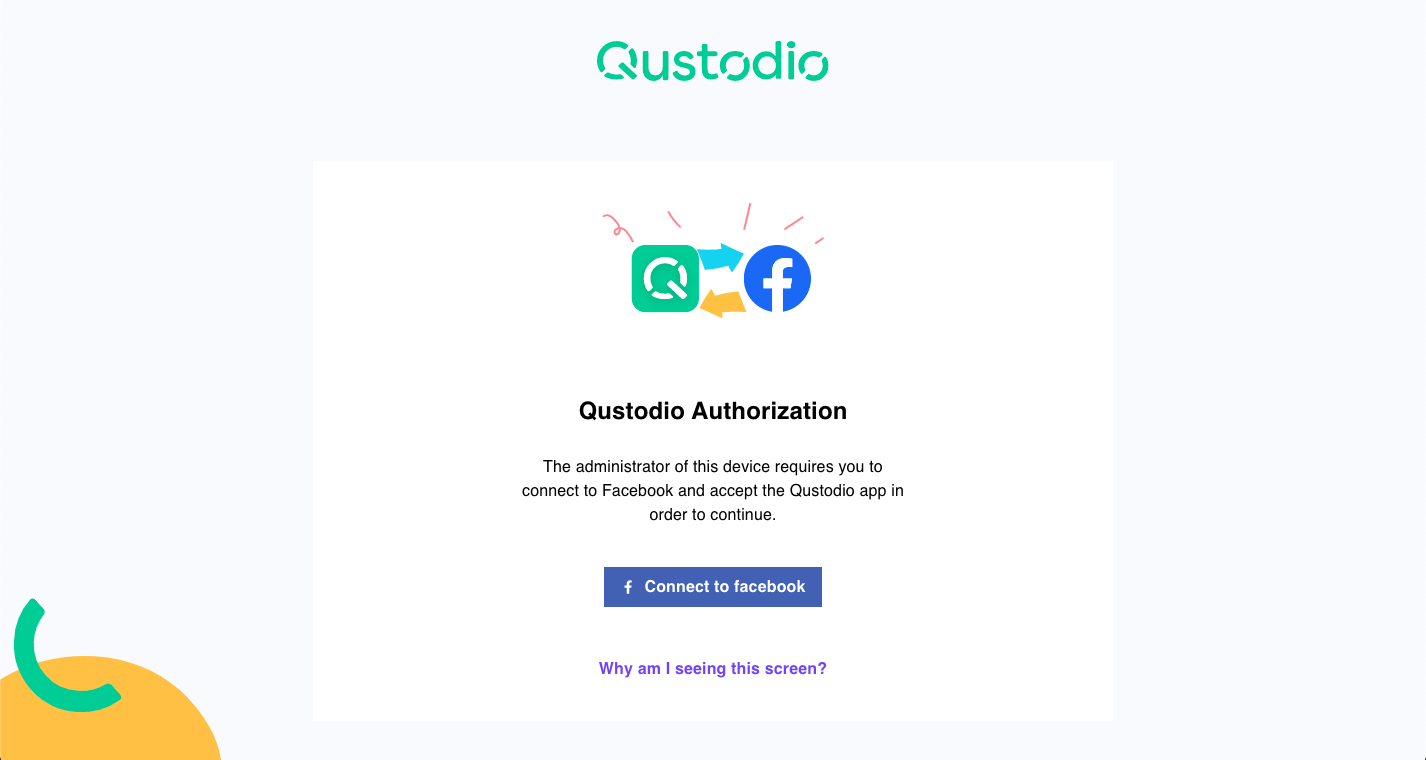 ​
3. Once you have accepted the Qustodio app and logged into Facebook, Qustodio starts monitoring your child's activity no matter what device is used.
4. On activating the Advanced Facebook Monitoring plug-in, it may take some hours for Facebook to start sending the activities to the Qustodio, but after it starts you will be receiving information almost immediately. You can see this information from your Qustodio dashboard, which you can access remotely from any device, on your Timeline.
How do I stop Advanced Facebook Monitoring?
You can disable Advanced Facebook Monitoring as easily as you can enable it. Just follow these steps:
Go to your Family Portal
Select the monitored child/profile
Go to the Rules > Social Monitoring
Slide the switch to disable Advanced Facebook Monitoring