Qustodio analyzes the content of each page each time it is visited. It then decides if the content is unsafe or suspicious, according to the rules you have set, and applies a category to that page. This process is continuously tested and improved, unfortunately, however, it can still result in errors sometimes.
If Qustodio is wrongly classifying a website, please report the web page to our Customer Support Team.

In the meantime, to circumvent this problem, you can manually add any site that is not correctly classified by Qustodio as a "web exception" in your Family Portal / Parents App > Choose your child > Rules > Web filtering > Websites > Add Website > add website name and select "Ignore"/ "Allow"/ "Block".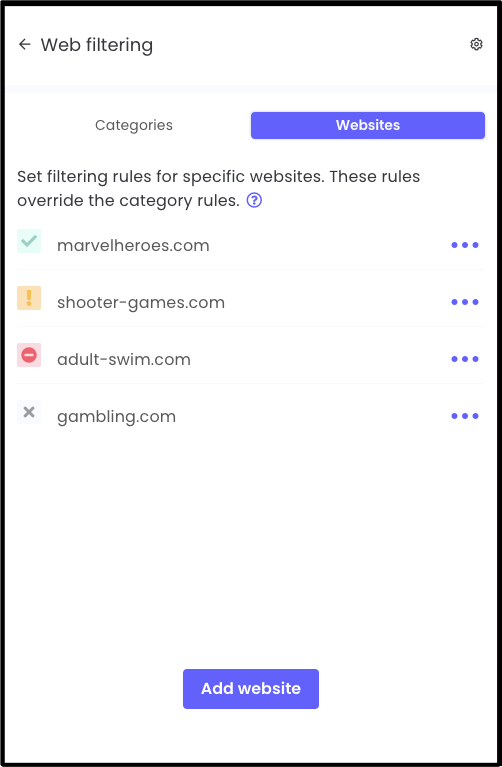 Another way of doing this would be for you to click the menu (3 dots) on a blocked website that's been reported on your child's activity timeline, and select the option to "Allow, Ignore or Block". This will add the site to the exception list.
If you already allowed a website but you still can't access it, changing the rule from Allow to Ignore, should make Qustodio completely ignore the connection.

We recommend setting the Ignore rule only for a trustworthy website. This option will make Qustodio ignore all the traffic generated through it and hence its activity won't be monitored, only registered as screen time.