School Safe Networks are networks that are specially enabled to work alongside Qustodio to give your child better security and better connectivity on their devices.

Which devices can connect to School Safe Networks?
Chromebooks, Windows and Mac computers, and Android devices can connect to School Safe Networks. Note that Safe Networks are only available for schools that use Linewize.


What happens when my child connects to a School Safe Network?
A few things happen when your child's device connects to a School Safe Network:
School's own filtering rules replace the web filtering rules that you've set with Qustodio
Any daily time limits or restricted times that you've set will be temporarily paused so that your child can access what they need for learning at school
If you are using the panic button and location monitoring, these will continue to work as normal
Screen time, websites, and apps accessed while connected to a Safe Network will not be shown on your Qustodio dashboard
How do I enable and disable School Safe Networks?
When your child first connects to a School Safe Network, you'll receive an email letting you know.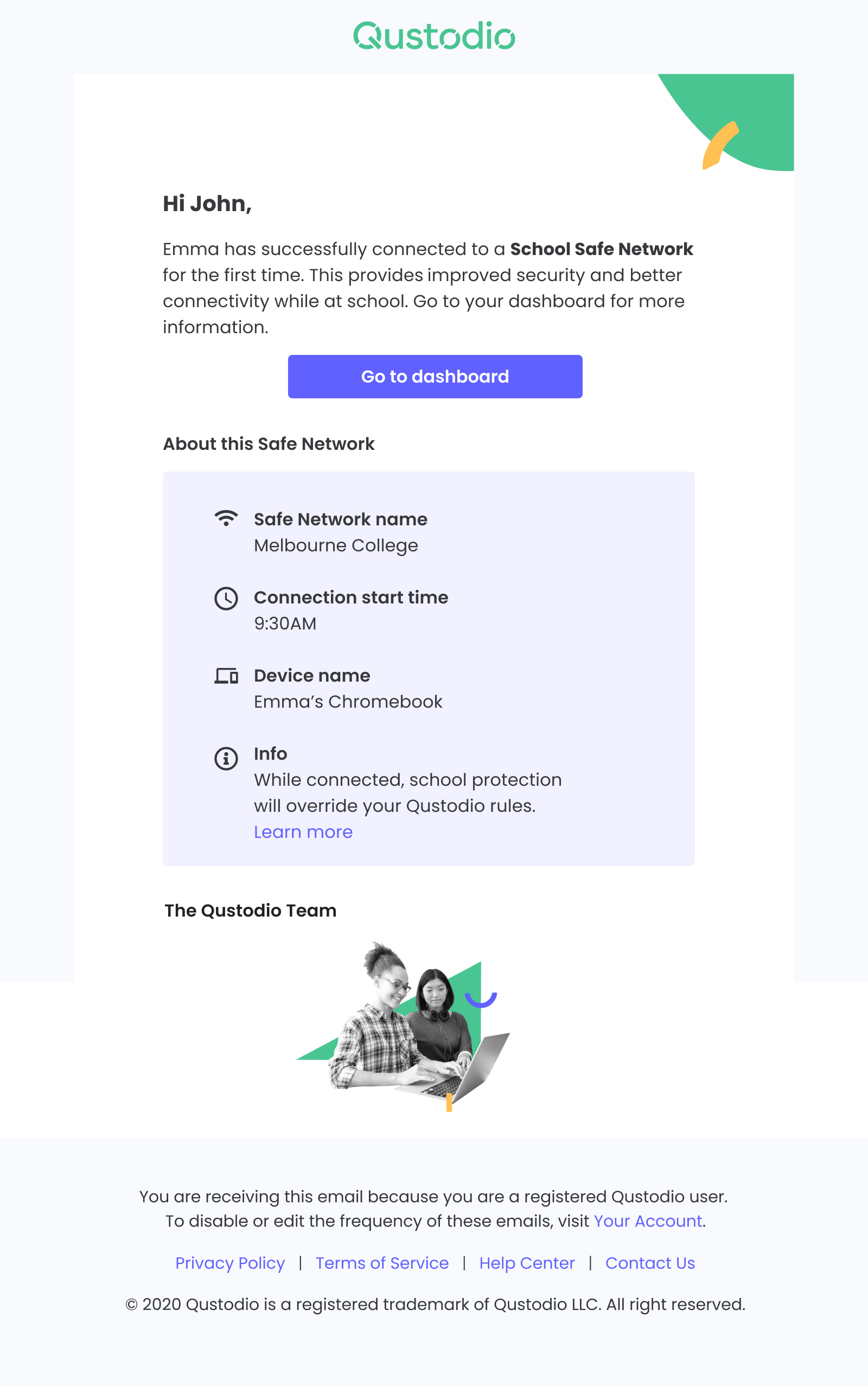 If you later want to disable safe networks, simply log in to Qustodio and go to your Account page. Scroll down to School Safe Networks and switch off the toggle for your child.


If you can't see this setting in your Parents App, please go to the App Store or Google Play Store and update it to the latest version.



Do I need to protect my school-issued devices?
Your school-issued devices have already been protected by your school. This means that you should not install Qustodio on them.