If you've received an email from Qustodio informing you that Qustodio protection is not running on any of your child's devices, and you didn't turn it off intentionally, follow these steps to reactivate protection.
1. Confirm your child's devices are correctly assigned
a. Go to your Parents App and select Devices. Check if the devices are assigned to your child's profile.
b. If a device isn't assigned to a profile, select it
c. Then, select 'Assign profile for this device' and choose the correct profile from the dropdown
d. Open Qustodio on your child's device to confirm that protection is active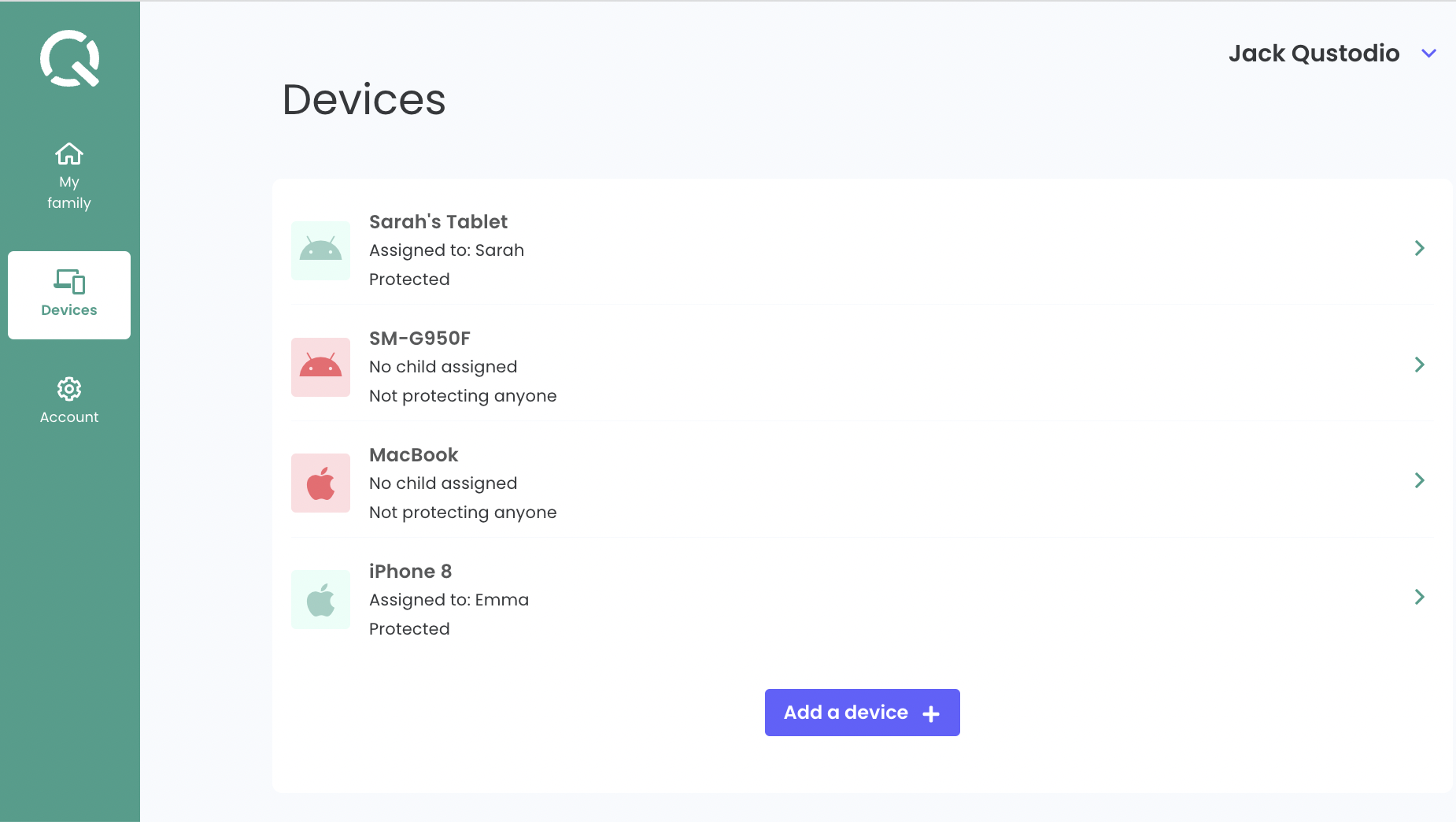 2. Reinstall Qustodio

a. If the devices are correctly assigned to your child's profile but still not reporting activity, we recommend removing the device from your Parents App.
b. Then, uninstall Qustodio from your child's device and reinstall it. You can find the steps for each platform below:

Tip: if you don't recognize the changes on your child's device settings, we recommend you change your password and protect your Qustodio Parents account by following these instructions on each smartphone where the Qustodio Parents App is installed:
Open the Parents app

From the left sidebar menu select Account

Scroll down to Settings

Slide the toggle to the right next to 'Protect the Parents App'. Your biometric authentication will now be required after 30 seconds of inactivity.
If you find that you need more specific help, please don't hesitate to contact us here.